When is EA's College Football Game Coming Out?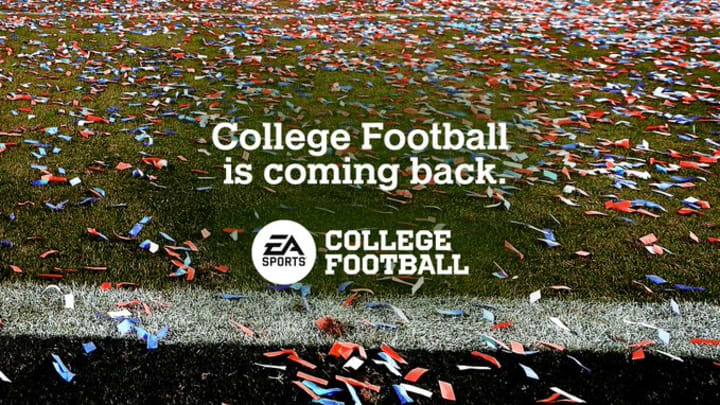 When is EA's College Football Game Coming Out? / EA
EA Sports has a new major football game coming out in the near future, but this time it isn't Madden.
EA Sports hasn't released a college football game since 2013, with the release of NCAA Football 14. Up to that point, EA Sports NCAA games were a normal occurrence, but since then there hasn't been a release. As it stands, players might have to wait a bit longer before the next EA college football game comes out.
When is EA's College Football Game Coming Out?
EA Sports next college football game is not expected to release until summer of 2024. In the past, EA Sports' college games were released in July — NCAA Football 14 released on July 9, 2013. We could see a similar launch date in 2024.
If the summer 2024 release date holds up, that means that it will have released 11 years after NCAA 14. The game has maintained a small following, with the only alternative being the Madded franchise.
Over the next year and a half, we'll likely learn which teams are planning on participating in the upcoming college game. Chances are, not every NCAA Division I team is going to participate. It has already been rumored that Notre Dame might not participate unless athletes get some form of compensation.
This new college football game is one of the most hyped up EA games of the past ten years. Of all their releases, a college football game might be the most popular.