When is FIFA 22 FUT Birthday?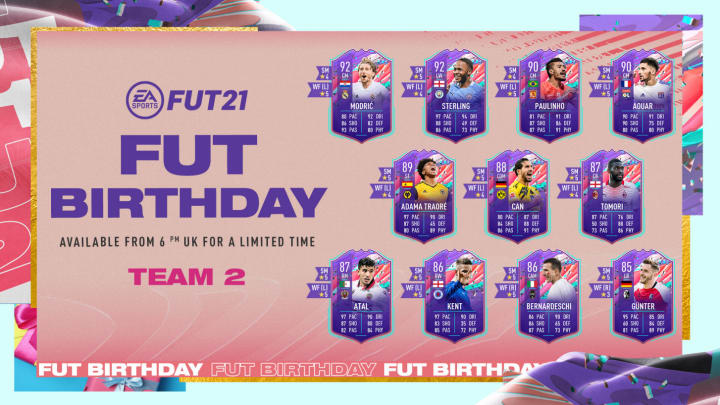 FIFA FUT Birthday / Photo Courtesy of EA Sports
FUT Birthday is a yearly promo in EA Sports' FIFA where EA celebrates the anniversary of the game mode, and gives unique player items with special upgrades, from position changes to stat boosts and skill move/weak foot upgrades.
This year, FIFA 22 will be celebrating 13 years of FUT, so players are looking forward to what new content they can expect from the annual promo. Here's an idea of when we can expect FUT Birthday to arrive in FIFA 22.
When is FIFA 22 FUT Birthday?
Typically, EA announces FUT's Birthday promo between the middle and end of March. In FIFA 21, FUT Birthday was revealed on Mar. 26, so we can expect a similar release date for FIFA 22's FUT Birthday. With the Silver Stars Promotion rumored to be arriving in FUT this Friday, if it is a one-week long promo, that leaves four Friday options; Mar. 4, Mar. 11, Mar. 18, and Mar. 25.
As leakers await to reveal more on the promo, we'll have to wait for news from EA Sports on the upcoming FUT Birthday Promo, from players included to the daily log in rewards and release date. Stay tuned for updates on FIFA 22 FUT Birthday as they release over the coming weeks.