When is the LCS Spring 2023 Finals?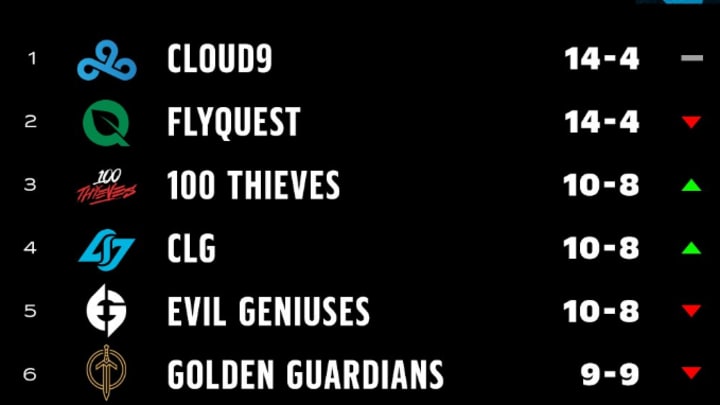 Riot Games
The 2023 LCS spring split was a rollercoaster for numerous teams in the league, as there was three tiebreakers to determine seeding on the final day of the regular season. Heading into the final weekend of the season, there were eight teams looking to qualify for spring split playoffs. TSM and Team Liquid were unable to win the games needed to force a tiebreaker with Golden Guardians for sixth place, as they both finished one game shy of a tie.
FlyQuest was looking like the best team in LCS with their new ADC Lee "Prince" Chae-hwan carrying many of the games in the first few weeks of the regular season. After a great start, FlyQuest faltered toward the end of the split and finished in second place behind a soaring Cloud 9 team. Many experts are expecting Cloud9 to be the winners of spring split, as they have only improved as the season has progressed.
The teams that reach the LCS spring split grand finals will advance to the Mid-Season Invitational (MSI) and participate in the international tournament. This is different from previous years, as MSI used to only include the winners from each region.
With all this information, it is important for League of Legends fans to know when the LCS spring split 2023 finals transpire?
When is the LCS Spring 2023 Finals?
The LCS 2023 spring split finals will take place in a few weeks on Sunday, Apr. 9. The first round of the playoffs start later this week and will have games occurring from Thursday to Sunday. The grand finals will be viewable on the official Twitch or YouTube broadcast, or there are some streamers that have been watching each LCS game on Twitch. A couple of these co-streamers include Nick "LS" De Cesare and Christian "IWDominate" Rivera.