When is the Overwatch 2 Pride Event?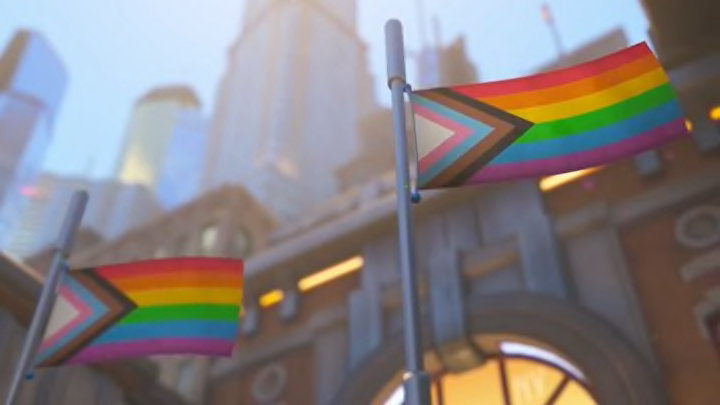 A screenshot from the Season 4 trailer featuring Pride flags. / Blizzard
Spring may have just sprung, but Blizzard is looking ahead with regards to events in Overwatch 2, which just started its fourth competitive Season. Over the next several months, players will be able to experience a number of events as part of the Season, including a Pride event. Here's when it starts.
Season 4 is starting strong, as new hero Lifeweaver was made available, allowing players to get a feel of how he plays and how to play against him. Though the season is in its early stages, events like the Lifeweaver challenge and the addition of the new Battle Pass ensure players have something to do this April.
When is the Overwatch 2 Pride Event?
Looking ahead, Overwatch 2's Pride event begins on June 1, coinciding with the beginning of June, recognized as Pride Month in many countries. As announced in the Season 4 trailer, Overwatch 2 will be celebrating LGBTQ+ rights - the trailer shows flags in Pride colors.
Other details about the event are currently unknown, but Overwatch features several characters who identify as LGBTQ+, such as Tracer and the new hero Lifeweaver, making the event an easy include for the game.