When is Valorant Map Lotus Getting Added to Competitive?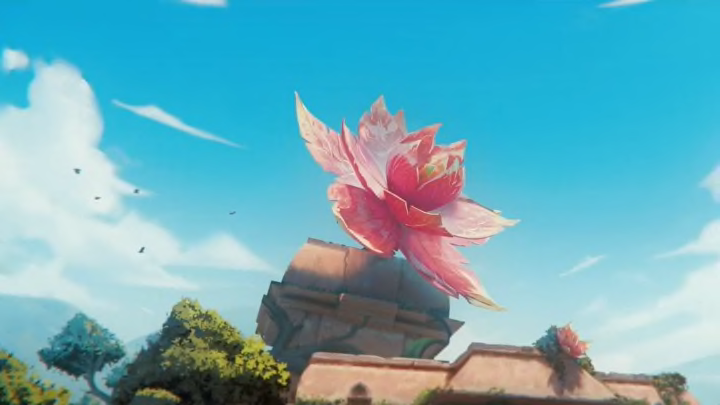 Riot Games
With the new year beginning, there will be a new patch and Episode for Valorant players to test out next week. Within this patch will be a lot of changes, including a huge alteration of the map pool. Specifically, two maps are leaving unrated and competitive queues, while two others are entering the fold.
Breeze and Bind are the two maps that are exiting play. Meanwhile, Riot Games have decided to bring back Split and have created a completely new map called Lotus.
Lotus is highly anticipated map, as it will be the first new addition since Pearl released in June of 2022. The long gap between map releases is typical for Valorant, so it's always nice when another one enters the map pool.
So far, one of the biggest pieces of information revealed about the map is that there will be three sites. This makes it the second map in Valorant to have more than two sites, with the other being Haven.
When is Valorant Map Lotus Getting Added to Competitive?
With the new map being released on Tuesday, many of the Valorant player base is wondering when they can play this map in the competitive mode.
Riot usually limits a new map to non-competitive queues to help everyone get acclimated to it. Although there has not been an official release date for Lotus to enter competitive queue, it is likely going to follow the same time frame as previous map releases. Players should be looking out for Lotus in competitive queue a couple weeks after its initial release on Jan. 10.