Top Games
When is Victoria 3 Coming Out?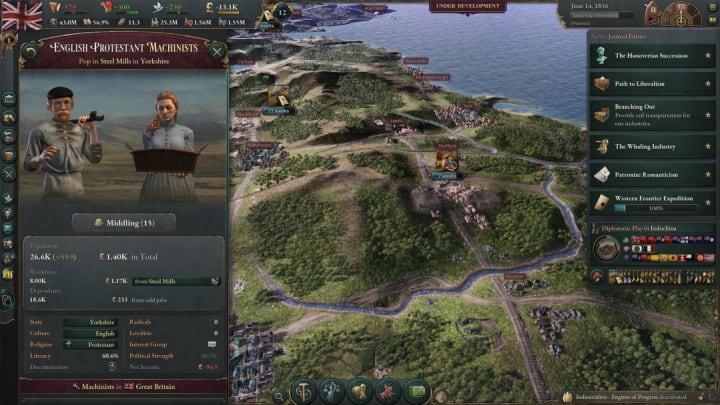 Paradox Interactive
Wondering when Victoria 3 is set to be released? We've got you covered.
After initially being announced in May 2021 at Paradox Interactive's 2021 convention, PDXCON: Remixed, the sequel to the 2010 game, Victoria II, is finally set for release this year. Here's a breakdown of the Victoria 3 release date.
Victoria 3 Release Date Set for Oct. 25
Victoria 3 is set to be released exclusively for PC (via Steam) on Oct. 25, 2022. Pre-orders for the game opened Aug. 30.
As touched on earlier, Victoria 3 is the long-awaited third entry in the Victoria franchise, coming 12 years after the previous game. As it's a sequel to one of Paradox Development Studio's beloved grand strategy series, fans can expect Victoria 3 to offer a similar experience to its predecessor.
Described as the "ultimate society simulator," Victoria 3 invites players to engage in a simulation of 100 years, starting in 1836 and ending in 1936. In that time, players can control one of over 100 countries to make its political, economic and diplomatic decisions.
Gameplay focuses once again on the population groups ("Pops") system. Players must appeal and appease Pops, which have their own needs, desires and ability to form powerful groups. These groups are said to be the foundation of a realistic and dynamic society simulator.
New to the series with Victoria 3, however, is the game's dynamic map, which will reflect changes in the world influenced by players' decisions.
New production methods and amenities create a mass-migration into cities, as new industries darken the skies but brighten the future. Every decision matters and over time, the progress or problems will be carved into the earth.

- Paradox Interactive