When to Watch the Kiriko Overwatch Animated Short at TwitchCon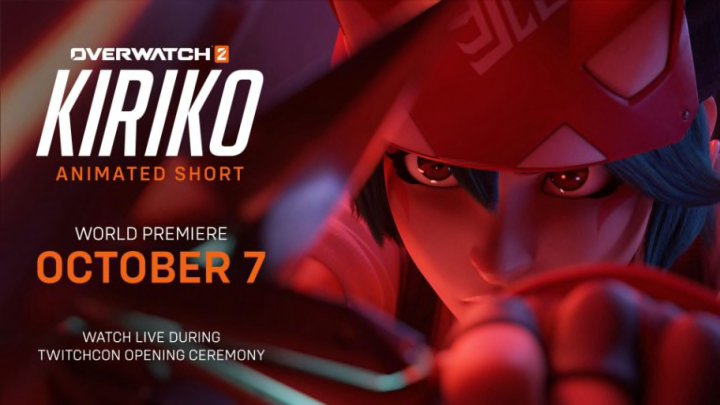 Kiriko's animated short will premiere during the TwitchCon keynote Friday. / Blizzard
Overwatch 2 developer Blizzard will unveil the animated short focusing on its newest hero, Kiriko, during TwitchCon's keynote presentation Friday.
TwitchCon Keynote Stream: How to Watch the TwitchCon Keynote
Blizzard hasn't said exactly when the short will debut, but directed fans toward the TwitchCon stream, which starts at 6 p.m. ET, to catch the nine-minute cinematic in full.
Blizzard's Overwatch animated shorts are as highly anticipated as anything else the game has to offer, with fans praising their gorgeous visuals, tightly paced narratives and slyly emotional arcs. The last one, released in June, introduced the Junker Queen as a character and detailed her rise to the Junker throne.
An in-progress, Spanish-language version of Kiriko's animated short leaked in early September, giving fans a preview of the product they'll see in its final form Friday.
Overwatch 2 Twitch Drops begin at 5 p.m. ET, allowing players who link their Twitch and Blizzard accounts to earn cosmetic rewards for Kiriko by watching any stream in the Overwatch 2 category. Watching for two hours before Oct. 17 will earn a voice line, and another four hours of viewing will earn the Legendary Sukajan Kiriko Skin.
A second round of drops will begin Oct. 17 at 2 p.m. ET, and players will have until Oct. 24 to earn the Razor Sharp Kiriko spray by watching two hours of Overwatch 2 content. Another three hours will earn the Donut weapon charm.
Overwatch 2 launched Tuesday, but significant server troubles have marred the launch.