Top Games
When Will the PlayStation 5 Restock: December 2021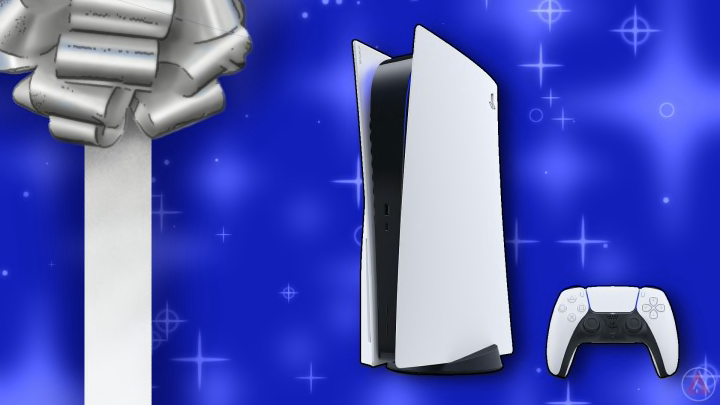 We've compiled a short guide on how to get a PlayStation 5 console this December 2021. / Sony
We've compiled a short guide on how to get a PlayStation 5 console this December 2021.
Do you want to give a PlayStation 5 (PS5) console a loving home this holiday season? Well, you may be in for a bit of a rough time. This console is notorious for being hard to buy and tends to be subject to outrageous markups from third party dealers due to its coveted status. Those who haven't had a shot at getting one may need to do a bit of extra work if they want one this month.
Here's what we know about when the PlayStation 5 will restock this December 2021.
PlayStation 5 Christmas Restock
Yes, there are some—although the stock is extraordinarily low—retailers who still have the PlayStation 5 in stock in time for the Christmas holiday—Dec. 24-25. Unfortunately, the majority of consoles are currently held by other individuals attempting to sell them through a third party or retailer option for a, particularly high mark-up. Some listings are over twice the price listed by Sony, itself.
Christmas is currently 10 days away. The latest restock wave occurred two days ago. There are no more confirmed restock dates for the PS 5 in December 2021.

How to Check if the PlayStation 5 is Restocked
Due to the desire around this console, there are quite a few ways to check on the status of its stock around the world.
The most credible and reliable way to check is to go through the retailers, themselves. Whether this is pulling up the individual listings for the PS5 or checking any verified public channels for the preferred retailer—Target, Costco, Amazon, and so on—for announcements, the companies, themselves, will have the final say of whether or not an item is in stock.
Aside from that, fans may have some luck checking dedicated social media accounts or trusted news outlets for word of the latest restocks. Several notable gaming publications have taken up the mantle of restock-tracking and publish updates regularly. Other accounts that have made it their mission to keep tabs on the PS5 stock and where to find it include @PS5StockAlerts and @PS5Drop.
Regardless of the route you choose, we recommend keeping those notifications turned on so you can be first in line for your console at the drop of a tweet.

PlayStation 5 Console Retailer Restock Breakdown
Fans can find the PlayStation 5 at the following retailers:
All retailers listed above have the PlayStation 5 console in stock at the time of writing. Fans can register on the PlayStation 5 website for a chance to purchase the console directly from them when they become available. Currently, StockX has the most consoles available at the lowest price. Users should be careful to select the appropriate plug for their region.
Of all the next-generation consoles, the PlayStation5 may be the most difficult to bring home this holiday season. We wish all hunters the best of luck.