Top Games
When Will the Xbox Series S Restock: December 2021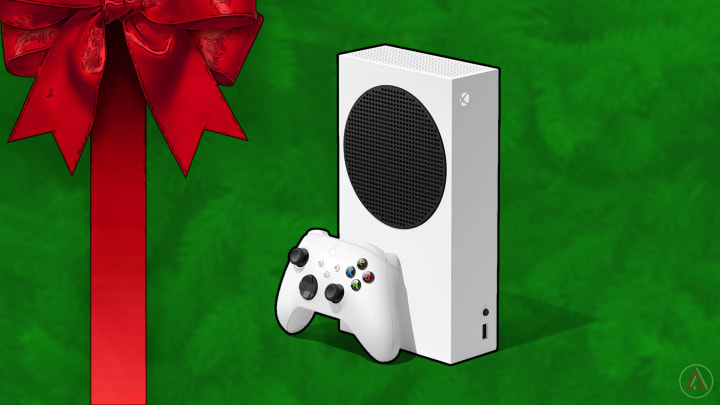 We've put together a guide on how to get your hands on an Xbox Series S console when they restock this December 2021. / Microsoft
We've put together a guide on how to get your hands on an Xbox Series S console when they restock this December 2021.
The holidays are here and Xbox fans across the world are likely already securing their favorite next-generation games for themselves and their loved ones. Others, however, are not so fortunate—still hoping that Santa Claus may show up at the last minute carrying a shiny new Xbox Series S console.
Unfortunately for them, these fans may have to take the matter into their own hands. That's where we come in.
Here's everything we know about when the Xbox Series S console will restock this December.
Xbox Series S Console Christmas Restock
The Xbox Series S console is currently restocked at several retailers at the time of writing. While we cannot guarantee the consoles will remain this way until the Christmas holiday—Dec. 24-25—fans may be able to get their hands on one by the time those dates roll around.
Christmas is 10 days away. The most recent restock wave for Xbox consoles was around six days ago. No further restock dates have been confirmed for December 2021.
How to Check if the Xbox Series S is Restocked
Fans can check to see if the Xbox Series S is restocked through several methods. The most reliable, of course, is to simply check the listing for the console on the preferred retailer—Target, Best Buy, and so on. Additionally, while uncommon, retailers will occasionally announce restocks through their own official channels.
Barring that, however, there are quite a few reliable accounts on social media dedicated to tracking console restocks. One of these is the @XboxStockAlerts Twitter account. Other individuals, such as fellow New York City journalist Matt Swinder (@mattswinder) have taken the onus of keeping tabs on restocks upon himself.
We recommend finding a source that you trust and/or a platform that works best for you and keeping those notifications turned on.
Xbox Series S Retailer Restock Breakdown
Fans can find the Xbox Series S at the following retailers:
Target only offers in-store pick-up for Xbox Series S consoles. Walmart, Microsoft, Amazon, Target, and Gamestop have the Xbox Series S Fortnite & Rocket League bundle available—though it is Microsoft's only option. GameStop's stock only includes the digital editions of the console.
All retailers listed above have the console in stock at the time of writing.
Good luck, readers!