Top Games
When Will the Xbox Series X Restock: December 2021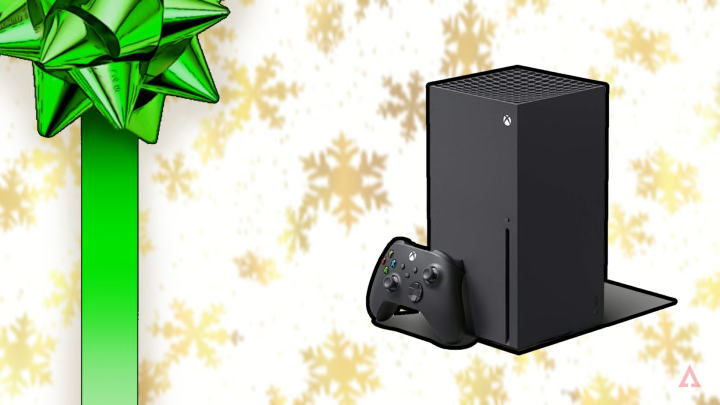 We've put together a brief guide on how you can bring home your very own Xbox Series X console this December 2021. / Microsoft
We've put together a brief guide on how you can bring home your very own Xbox Series X console this December 2021.
The holiday crunch is upon us all—driving Microsoft fans and Xbox owners to secure their prized purchases before it's too late. Whether it's the latest AAA title or the next-generation console, itself, those with the Xbox Series X on their holiday gift list may be a bit out of luck when it comes to restocks this month.
Here's what we know about when the Xbox Series X console will restock this December 2021.
Xbox Series X Christmas Restock

It looks like the Xbox Series X console will be in stock for the Christmas holiday—Dec. 24-25. Several retailers still have them in stock at the time of writing, meaning fans will likely be able to secure one on or before those dates arrive. We recommend placing an order at your preferred retailer as soon as you can to avoid missing out.
Christmas is in 10 days away. The most recent restock wave for Xbox consoles for most retailers was six days ago. There are no other confirmed restocks coming in December 2021.
How to Check if the Xbox Series X is Restocked

There are several ways to check if the Xbox Series X console is in stock. The most reliable and credible of these is to check the individual listing for the console on the retailer's website—whether that be Target, Best Buy, Costco, or otherwise. Fans may also want to keep their eyes on any verified publicity channels for their preferred retailer as restock announcements may be made through there.
Official avenues aside, another way to check the status of stock for a certain console is to turn to specific, trust outlets and/or dedicated social media accounts. Several gaming news publications have taken to researching the circumstances around securing a next-generation console. Additionally, a small army of social media accounts have been formed to track and post console restocks online to eager followers—whether that's gaming-focused like @LordOfRestocks or general like @NowInStock.
Whatever route you choose, we recommend making sure you have the notifications turned on.
Xbox Series X Retailer Restock Breakdown

Fans can find the Xbox Series X at the following retailers:
Walmart has both the base console and the Halo Infinite Edition available. StockX depends on users to outbid each other on multiple listings for the consoles with the demand for the console dictating its price. These may be vastly different in price depending on how long the item has been listed and the supply-demand ratio on the site.
Both retailers listed have the console in stock at the time of writing.
Truly, the Xbox Series X is among the most elusive items on wishlists this year. Good luck, readers!