Fortnite
Where to Collect Triple S Sneakers in Fortnite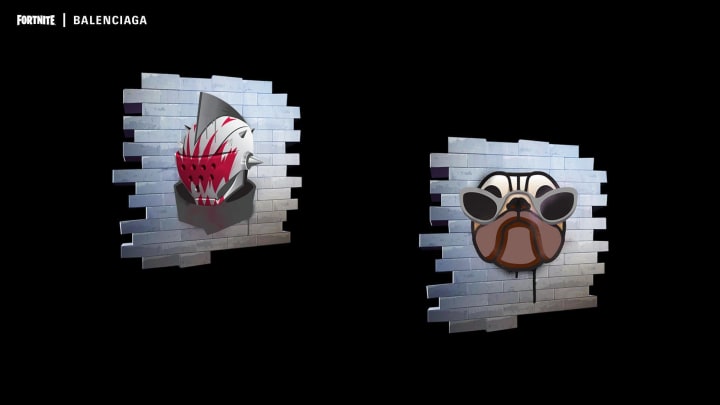 Image courtesy of Epic Games
Collect some Triple S sneakers in Fortnite to snag a brand new cosmetic.
A new collaboration has hit Fortnite Chapter 2 Season 8, and it's been causing quite a stir. TheBalenciaga crossover has brought high fashion to Fortnite and vice versa, having recently launched a line of Fortnite inspired clothing at some eye-watering prices. In-game, though, players have the chance to complete a few objectives in order to earn some cosmetic rewards.
Once such mission tasks players with collecting some Triple S sneakers in order to earn the Knights Look spray. It's worth noting that this quest doesn't take place in the famed Battle Royale mode, instead players will need to hop into Creative to find these sneakers.
Where to Collect Triple S Sneakers in Fortnite
The quest takes place in the Strange Times featured hub. To access this, players will need to change the game mode to Creative. The code for the featured hub is 9106-1254-1261.
On the Creative island, players will see that a particular area has been taken over by the collaboration, with an area mocked up to look like a Balenciaga store. Scattered around the store, players will find glowing, black S sneakers. Players will need to collect 40 of these sneakers in order to complete the quest.
The sneakers can be found all over the area, largely on shelves and tables. Be sure to check both inside and outside of the store, as well as any corners which the sneakers could be hiding. There's plently about so players should be able to collect 40 sneakers with ease. Once 40 have been collected, the Knights Look spray will be earned and added to your locker.