Where to Find and Activate Broadcast Stations in Warzone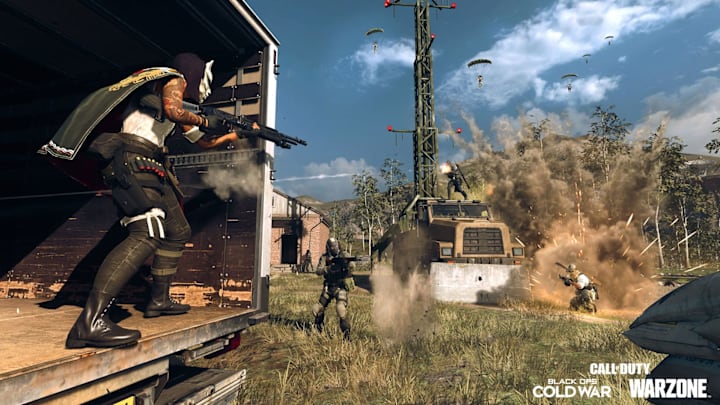 Image courtesy of Activision
As part of Warzone's Numbers event, players will need to find and activate Mobile Broadcast Stations.
The Numbers event is now live in Call of Duty: Warzone, tasking players with finding the Mobile Broadcast Stations littered around the map. The stations first appeared at the start of Season 5 and had been largely inactive. Now, players will need to track them all down and activate them.
The Mobile Broadcast Stations are trucks with large towers sitting at the back of them. There are a total of nine locations for players to travel to. Approaching the station will trigger some numbers to appear on screen and the broadcast will begin to play. Players will need to listen to the full broadcast in order complete it. If the broadcast doesn't immediately play, a red button on the station can be pushed which should start it.
Where to Find Mobile Broadcast Stations in Warzone
Finding the Mobile Broadcast Stations can be a bit tricky. Here's a list of all the locations and map coordinates that players will need to visit:
Northwest of the Military Base (E2)
South of the Port (G7)
North of the Airport (D3)
West of the Train Station (C6)
Between the Boneyard and Superstore (C5)
East of the Salt Mine (H3)
At the Farmland (H6)
At the Hills (D8)
Southwest of the TV Station (F5)
For each station that players visit, they'll earn "an instant $5,000 Cash bonus in the current match" which can be used to purchase anything that will help towards a victory.
The Numbers event runs from Sept. 21, 1 p.m. ET to Oct. 5 at 12 p.m. ET.