Where to Find Arceus in Brilliant Diamond and Shining Pearl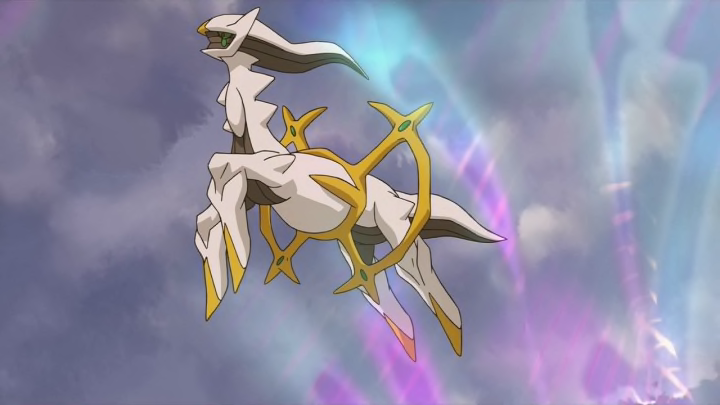 Trainers want to know where to find Arceus in Pokemon Brilliant Diamond and Shining Pearl. / The Pokemon Company
Trainers want to know where to find Arceus in Pokemon Brilliant Diamond and Shining Pearl.
Arceus has several names: the "Alpha" Pokemon, "Original One," "Pokemon God," and so on. Regardless of what it's called, however, trainers agree that this Pokemon is among the most legendary creatures to exist. It is said to have created the entire universe and several other mythical Pokemon, including, namely, the Sinnoh Lake Guardians and the Creation Trio made up of Dialga, Palkia, and Giratina. Its PokeDex number is #493.
Here's what we know about where to find Arceus in Brilliant Diamond and Shining Pearl.
Where to Find Arceus in Brilliant Diamond and Shining Pearl
Arceus is currently unavailable in Brilliant Diamond and Shining Pearl. This is due to the fact that a special event was needed to obtain the item necessary to summon it: the Azure Flute. Fortunately, due to the debut of Pokemon Legends: Arceus, it's extremely likely that Nintendo will run the event again for eager Sinnoh-remake trainers.
Should the event run again and trainers be able to claim an Azure Flute, this article will be updated accordingly. In the meantime, here's how trainers found Arceus in the original Diamond and Pearl.
The Azure Flute can be picked up in any PokeMart from the deliveryman. It has no sale or buy price and its description reads: "A flute that puts out echoing sounds that do not seem to be of this world. It is unknown who made it."
Trainers need to take the flute to Spear Pillar, at the very top of Mt. Coronet. Once there, after taking a few steps into the area, they will be prompted to use the flute. A short song will play which will open the way to the Hall of Origin. Arceus is waiting to be encountered, battled, and potentially caught inside.
Supposedly, those who accidentally knock out Arceus instead of catching it could play the flute to summon it again.
It's likely that Nintendo will either distribute a code similar to previous events or allow trainers to pick up the Azure Flute via the Mystery Gift system.
Pokemon Brilliant Diamond and Shining Pearl are available now for the Nintendo Switch.