Fortnite
Where to Find Ferrari 296 GTB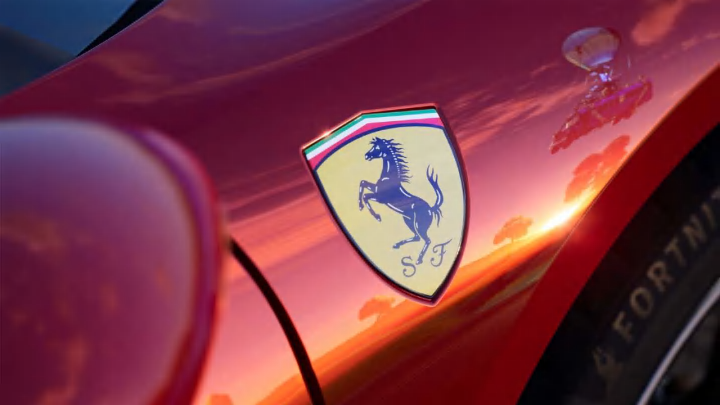 The Ferrari 296 GTB luxury sports cars are located in a few spots throughout Fortnite's map / Epic Games and Ferrari
Where to find Ferrari 296 GTB in Fortnite? The locations of the Ferrari 296 GTB are going to be hotly contested areas, what with everyone trying to complete quests and try out the new wheels.
Where to Find Ferrari 296 GTB
There are a handful of locations you can check out to get your own 296 GTB, whether you want to complete your quests or try out the newest vehicle to hit Fortnite.
Lazy Lake, Holly Hatchery, and Weeping Woods are three locations you can head to if you want to find a Ferrari 286 GTB for yourself.
Lazy Lake Ferrari
Head into Lazy Lake and seek out the garage at the northwestern corner of the location.
Holly Hatchery Ferrari
Don't head into Holly Hatchery itself, instead keep your eyes peeled for a parking garage directly east of the location, head inside for the Ferrari.
Weeping Woods Ferrari
South of Weeping Woods lies a road intersection right next to a gas station, the Ferrari will be resting just outside of the gas station.
Keep in mind these cars will be highly contested by players, especially the first couple weeks or so of the 296 GTB's release.