Where to Find Gible in Brilliant Diamond and Shining Pearl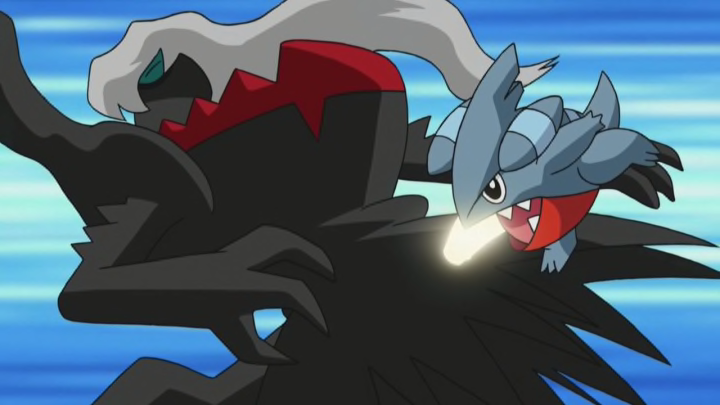 Trainers want to know where to find Gible in Pokemon Brilliant Diamond and Shining Pearl—likely to evolve it into their very own Garchomp. / The Pokemon Company
Trainers want to know where to find Gible in Pokemon Brilliant Diamond and Shining Pearl—likely to evolve it into their very own Garchomp.
Gible, the "Land Shark" Pokemon, is a dual dragon and ground-type from Generation IV best known for its final evolved form's place on Sinnoh League Champion Cynthia's team. This Pokemon used to make its home in the tropics so it tends to nest in "small, horizontal holes in cave walls" that are warmed by "geothermal heat." Unsurprisingly, it primarily attacks by biting. Its PokeDex number is #443.
Here's what we know about how to get a Gible in Pokemon Brilliant Diamond and Shining Pearl.
Where to Find Gible in Brilliant Diamond and Shining Pearl
Much like in the original games, Diamond and Pearl, Gible can only be found in Wayward Cave.
Wayward Cave is a multi-level cave found on Route 206 between Oreburgh City and Eterna City. Its entrance is underneath the Cycling Road and requires the HM Cut to access—which is awarded in Eterna City. The cave requires the use of Rock Smash and Strength to make it all the way through. Flash is also useful to have on the basement floors. While inside, trainers will be paired up with Mira and her Kadabra.
Gible can be found on BF1—the lower level of Wayward Cave. It has a 15% chance of appearing at any time of day and can be anywhere between level 15 and level 17. Therefore, it shouldn't pose too much of a problem to trainers looking to add it to their team.
Gible evolves into Gabite at level 24 and Garchomp at level 48.
Pokemon Brilliant Diamond and Shining Pearl are available now for the Nintendo Switch.