Top Games
Where to Find Gunpowder in Far Cry 6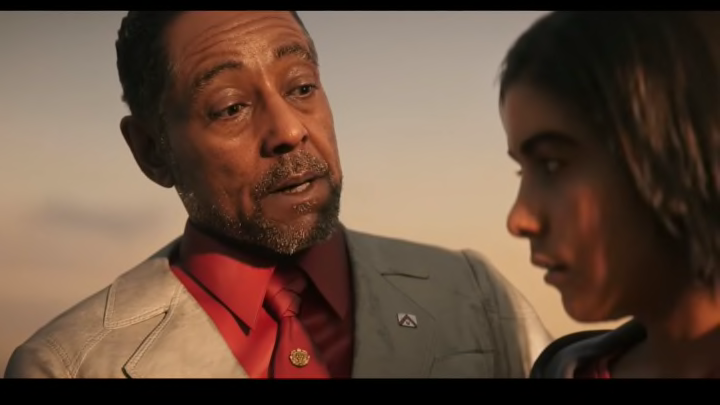 Anton Castillo and his son Diego in Far Cry 6 / Credit to Ubisoft
Players will need to know where to find gunpowder in Far Cry 6 in order to craft weapon modifications and attachments. Each weapon upgrade will require at least one gunpowder, so it isn't a bad idea to stack up a good supply of them.
Where to Find Gunpowder in Far Cry 6
There are three main methods to finding gunpowder in Far Cry 6: earning gunpowder by completing ambushes, stealing gunpowder from supply drops, and looting FND caches. Gunpowder can also be obtained as a reward from certain Bandido operations.
Ambushes
There are a total of ten ambushes scattered across Far Cry 6's map; each rewarding the player with at least one gunpowder alongside Supremo Bonds and other materials necessary for upgrading weapons. Ambushes are usually very quick to complete, making them one of the fastest ways to earn rare weapon crafting materials. Red pistol icons will appear on the map when a player is near an ambush.
Supply Drops
Supply drops are a bit more difficult to complete than ambushes, but there are 20 of them as opposed to just 10. Supply drops must be done within an allotted amount of time, but if they are failed players can retry them indefinitely. Each supply drop in Far Cry 6 is guaranteed to have at least one gunpowder. As a bonus, completing 10 supply drop challenges will unlock the It's Raining Treasure! achievement.
FND Caches
There are 21 FND base locations in Far Cry 6, and potentially in each one of them there is an FND cache as well. FND caches will not always give the player gunpowder, making them a more inconsistent method than ambushes or supply drops.