Where to Find Klombos in Fortnite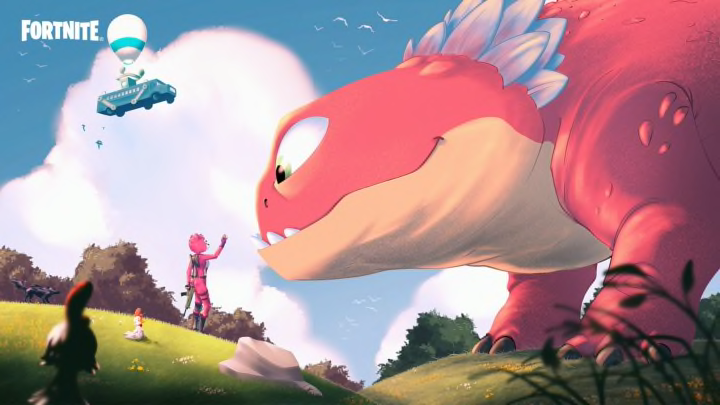 The Klombos dinosaurs have finally arrived in Fortnite Chapter 3 / Photo Courtesy of Epic Games
The Klombo dinosaurs have arrived in Fortnite Chapter 3, and provide many different outcomes to affect your game if you encounter them. They mean you no harm unless you agitate them, and can actually give you some cool bonuses and benefits, from dropping random items to shooting you high into the air through their blowholes.
You can find the Klombos in various areas around the island, and their size makes them hard to miss. Here's an idea of the different spawn points where you can find the Klombos in Fortnite.
Where to Find Klombos in Fortnite
Like all wild animals in Fortnite, Klombos spawn at random on the map, so you're not always guaranteed to find one. Due to their sheer size, the Klombos Dinosaurs only spawn in large open areas on the map, such as just outside of Tilted Towers or in different fields.
Two of the best locations to find a Klombo are northwest of the Daily Bugle or northwest of Tilted Towers because of how much space there is for the dinosaurs to spawn. We recommend finding a vehicle to go find these ancient beasts around the map since their spawn points vary. If you want to tame them and use their blowholes as a boost or have them spit out random items for you, we recommend finding Klomberries in the nearby area of the dinosaurs as well.