Where to Find Marika's Scarseal in Elden Ring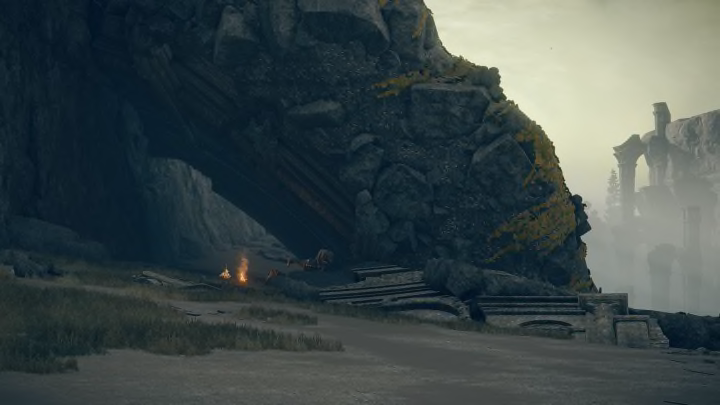 Image courtesy of FromSoftware/Screenshot: Noam Radcliffe
Looking for Marika's Scarseal in Elden Ring? Here's what you need to know.
Elden Ring features a huge variety of Talismans that offer players some extra perks to aid their combat. Some effects are simple, others more unique. Whichever Talisman you're after, you usually need to be prepared to put in some work to get them. Some can be found, and others you'll need to take down a particular enemy in order to earn its rewards.
Marika's Scarseal has the effect of raising a players attributes, but also increases the amount of damage taken. This particular Talisman has a pretty savage trade-off, so players will want to be sure they're using it at the right times.
So, where exactly can you get hold of Marika's Scarseal?
Marika's Scarseal Talisman Location in Elden Ring
Image courtesy of eldenring.wiki.fextralife.com
Fortunately, Marika's Scarseal is fairly straightforward to find, as far as Elden Ring is concerned. Players will need to head to the highest level of Siofra River, where the Talisman can be found on a corpse.
Siofra River can be reached by taking the lift at either the Siofra River Well in Limgrave or Deep Siofra Well in Caelid. While the area can technically be accessed fairly early on in the game, the enemies inside might prove to be a challenge for low-level players. Unless you're especially adept, it's best coming back to this one when you've got a few levels under your belt.
Be sure to check out some of our other Elden Ring Talisman guides, such as where to find the Godskin Swaddling Cloth or the Great-Jar's Arsenal.