Where to Find Mist Flower Corollas in Genshin Impact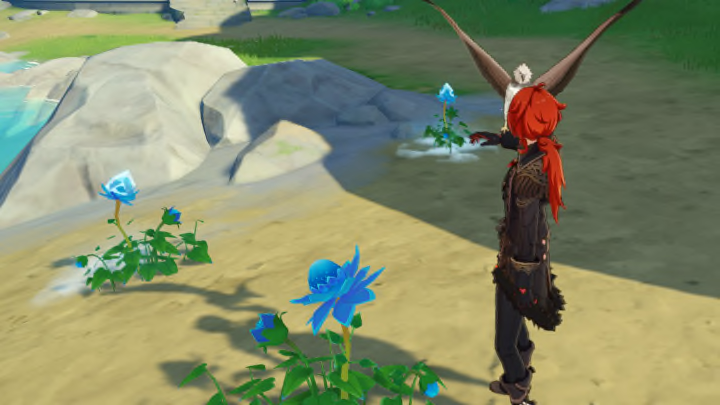 Mist Flower Corollas in Genshin Impact / Courtesy of Mihoyo
Here's where to find Mist Flower Corollas in Genshin Impact.
Collecting materials is extremely important in Genshin Impact. From leveling up and ascending characters to crafting useful items or recipes, farming materials as players journey through the world of Teyvat is crucial to building strong characters in Genshin Impact. Mist Flower Corollas are a material players can collect and farm — here's where to find them.
Where to Find Mist Flower Corollas in Genshin Impact
Mist Flower Corollas are, according to their official Genshin Impact description, a "flower bud encased in solid ice. Even after being picked the flower continues to emit cold. A popular work of fiction tells of a fox becoming trapped in ice from a Mist Flower and being unable to extricate itself." They appear as blue, icy flowers with a cold mist surrounding their petals.
Mist Flower Corollas are often found near bodies of water that can be found in the wild all over Teyvat. However, the easiest place to find them is at Dawn Winery. To collect them, players will need to interact with the flower using a Pyro ability in order for it to be harvestable. However, outside the wild, players can also purchase five of them at a time from the Herbalist Gui at Bubu Pharmacy in Liyue.
While Mist Flowers are not used to ascend any characters currently in the game, they're used to craft certain items. They can be used at the alchemy table to make Frosting Essential Oil, as well as Frostshield Potions. The Essential Oil boosts the party's Cryo damage, while the potion shields the party from Cryo damage.