God of War
Where to Find Odin's Raven in Aurvangar Wetlands: God of War Ragnarök
By Aaron McIntire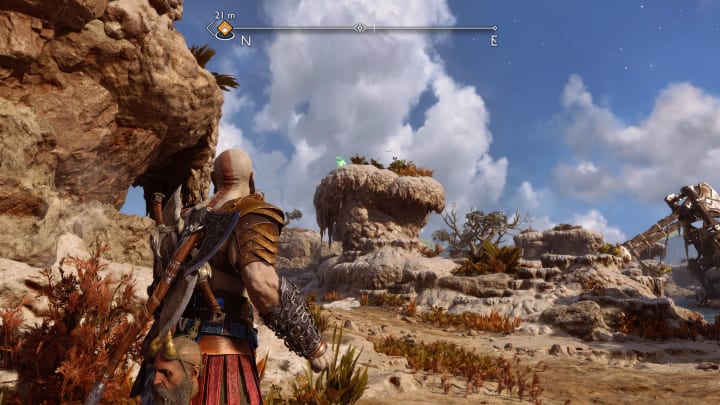 Playstation Studios, Santa Monica Studios
The highly anticipated sequel to the 2018 PS4 hit God of War, God of War Ragnarök has finally been released. Many gameplay elements from the previous game have returned including some of the collectibles that can be found in the world. In Norse Mythology Ravens served as spies for the god Odin. In the past two God of War games, these ravens can be hunted down as collectibles for completion. Here is where players can find the first of Odin's Ravens in the first realm players unlock in Svartalfheim.
Where to Find Odin's Raven in Aurvangar Wetlands
In the early hours of the game, the first new realm players will explore is the home of the dwarves Svartalfheim. There are nine of thirteen ravens that players can search for when they first arrive in Svartalfheim. Kratos and Atreus will begin in a bog area called the Aurvangar Wetlands.
This raven can easily be missed if players decided to quickly trek along. Right after you exit the Aurvangar Wetlands Mystic Gate, players should turn their attention to the small formation of rocks to the left. Nested on top of the rocks will be the first of Odin's ravens in Svartalfheim. This is the only raven to be found in the Aurvangar Wetlands but keep in mind that there are twelve more to be found in other parts of Svartalfheim.
God of War Ragnarök is available now for both PS4 and PS5 consoles. With God of War 2018 and other Playstation exclusives slowly being ported to PCs, non-Playstation gamers can expect to see it come to the platform at some point.