Where to Find Regigigas in Pokemon Brilliant Diamond and Shining Pearl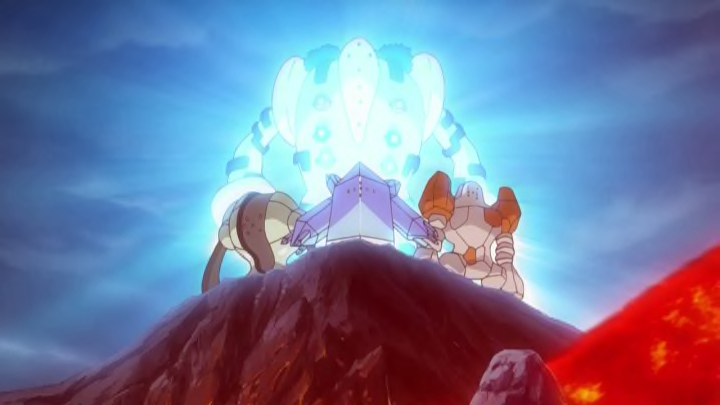 Trainers are eager to find out where they can battle the Titan trio's creator, Regigigas, in Pokemon Brilliant Diamond and Shining Pearl. / The Pokemon Company
Trainers are eager to find out where they can battle the Titan trio's creator, Regigigas, in Pokemon Brilliant Diamond and Shining Pearl.
Would Brilliant Diamond and Shining Pearl truly be faithful remakes without including all the secret boss battles? Much like their original counterparts, the Sinnoh remakes allow players to encounter a host of secret mythical Pokemon following their completion of the PokeDex. One of these is Regigigas—the creator of the legendary Titan trio: Regirock, Regice, and Registeel.
Here's where trainers can find it in Brilliant Diamond and Shining Pearl.
Where to Find Regigigas in Pokemon BD/SP
First, trainers will need to have completed their Regional PokeDex and obtained access to the National PokeDex. Despite Regigigas technically being part of Generation IV, it's progeny are members of Generation III and are required to summon it.
The National Dex will be rewarded when the trainer returns to Sandgem Town after beating the Sinnoh League and seeing all 150 regional Pokemon.
Once trainers have the National Dex in their possession, they'll need the Regis. Fortunately, this is a simple matter, as the three can be located and caught in Ramanas Park in the Discovery Room cavern. Trainers will, of course, need to purchase the corresponding Discovery Slates, but that's nothing a few endgame battles won't solve.
We've laid out the rest of the steps below:
With the National Dex and the Titans, fly to Snowpoint City and head north to the Snowpoint Temple.
Upon being let in, trainers will be met with a new element-based puzzle on each floor down. Each floor will correspond to a different Regi and trainers will need to use HMs—Rock Smash and Strength—accordingly. The last puzzle is a momentum-based ice glide.
On the last floor, Regigigas will be waiting. The Pokemon will only battle those with the Titan trio as their first three Pokemon—so be sure to switch the party around before engaging with it.
Regigigas is a normal-type meaning fighting-type Pokemon are the best bet against it.
Pokemon Brilliant Diamond and Shining Pearl are available for the Nintendo Switch.