Top Games
Where to Find Rivercress Stem in New World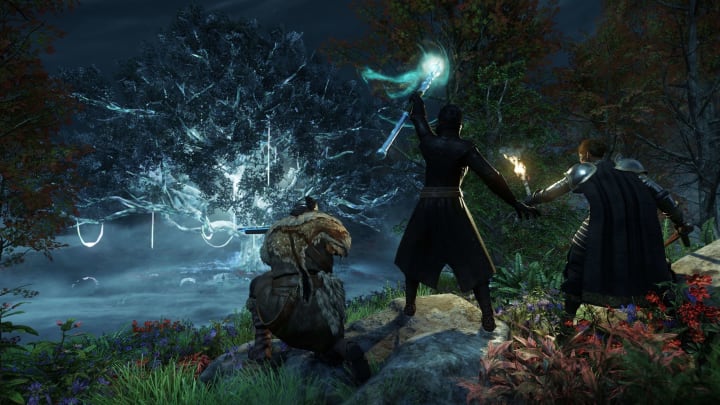 Players are trying to figure out where to find rivercress stems in Amazon Games' New World. / Amazon Games
Players are trying to figure out where to find rivercress stems in Amazon Games' New World.
During the quest, "Weakness of the Ego," players are tasked with crafting three Corruption Tinctures at an Arcane Station/Repository. This requires three ingredients: water, petalcaps, and rivercress stem. The first two tend to be easy for players to locate and harvest. Unfortunately, the last one isn't quite as simple. The places where this ingredient can commonly be found are often obscured by water, making them difficult to see and perhaps even harder to reach.
Here's where to find Rivercress Stem in New World.
Rivercress Stem in New World
Players can find Rivercress plants growing along the shores of any lake or river in-game. Some players report finding them behind waterfalls or even resting underneath them. Such spots include:
Forelalc
Campbell's Rest
Riverseat
Primrose
General Windsward Area
General Everfall Area
Despite the bright blue bulbous glow at the top of the plant, players may not recognize it right away. Additionally, given its popularity, there may be precious little of the plant leftover to harvest. Those fortunate enough to happen upon a crop of rivercress will need to be at least Harvest level 30 and have a sickle equip to get the stem.
Players will only need three Rivercress Stems to craft the tinctures. This plant also drops
"Rivercress Flower" and "Rivercress Leaf" in various amounts.