Top Games
Where to Find Supply Drops in Far Cry 6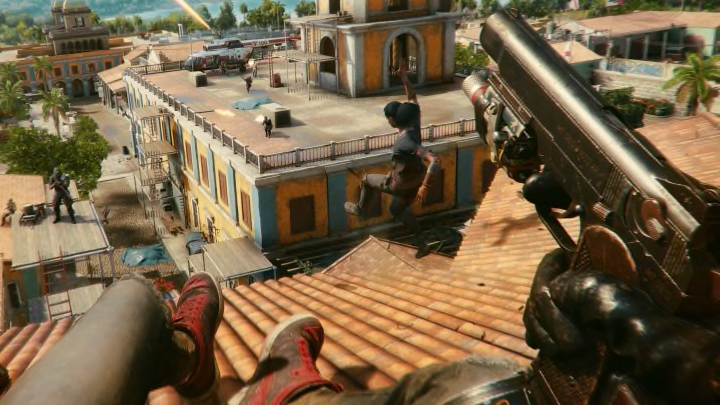 Image courtesy of Ubisoft
Here's where to find all 20 Supply Drops in Far Cry 6.
Far Cry 6 is finally here, and players are getting stuck into everything the game has to offer. Set on the Caribbean island of Yara, players control guerilla fighter Dani Rojas as they seek to topple the fascist regime led by "El Presidente" Antón Castillo.
Players will have plenty to explore and find throughout the island of Yara. One feature to be on the lookout for are Supply Drops. There are 20 of these in total, and fortunately, none of them are missable. Once approached, players will enter into a timed race to reach the supply crate which contains valuable upgrade materials and 200 XP. Here's a list of every location where you can find the Supply Drops.
Where to Find Supply Drops in Far Cry 6
Below are all of the locations for the Supply Drops. We've separated them by region:
Madrugada (West Region)
Cache on the Coast: east of Paraiso Lagoon
Beachward Bound: in the hills towards the north of Escarchado Mogote
Mogote Mystery Drop: south of Verdera, towards the outskirts
Buenavista River Valley Run: southeast of Verdera
Leap of Guerrilla Faith: near Mariposa Mogote
Oceanview Real Estate: in Danzante Ridge
Valle De Oro (Central Region)
Go With the Flow: between Ancha Lake and San Miguel River
Pillbox Panic: southeast of the Botanical Gardens of Yara, west of the Airport
Peril at the Pentagram: just north of Halcon Reservoir
Lighthouse Liberties: southeast of Forrestal River
Across the Tracks: between Yuquibo's Peak and Dulce Olor River
Seaside Supply Snatch: to the east of Yuquibo's Peak
Caught Stealing Second: south of Burros Bay
The Long Shortcut: just south of Cuero River Valley
El Este (East Region)
Mining the Gap: midway between Cuero River Valley and Bardia
I Spy Pipeline Supplies: on the small outlet southeast of Rojo River
Never Been Kissed: to the slight northeast of Higado Lake
Downhill Dino Dive: to the southeast of Real River
Tree Cover Theft: just north of Mt. Guami
Beachhead Blues: southwest of Verde Lake, between there and Verde River