Where to Find the Banished Knight's Halberd in Elden Ring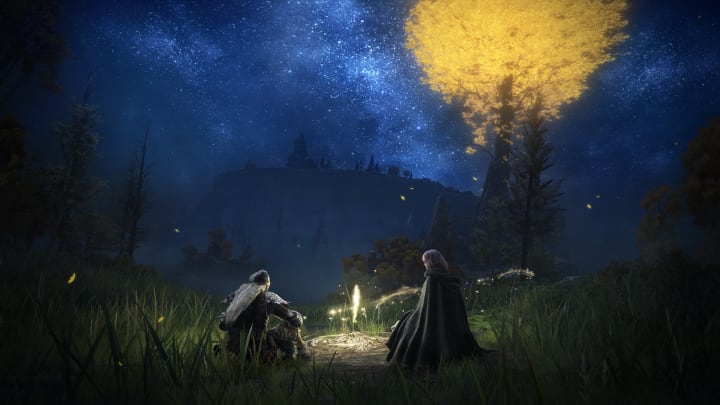 We've put together a guide containing all the information about the Banished Knight's Halberd, including where to find it. / Photo courtesy of FromSoftware/Bandai Namco
We've put together a guide containing all the information about the Banished Knight's Halberd, including where to find it.
Elden Ring has a variety of weapons players can pick up, use, and/or incorporate into their latest builds. One of these is a halberd: a combination polearm and battleaxe historically used in medieval combat from the 14th to the 16th century. It is commonly carried by the guard knights who roam the grounds of Stormveil Castle.
Here's how to get one of your very own.
What is the Banished Knight's Halberd
The Banished Knight's Halberd is a halberd weapon that scales with Strength and Dexterity, hitting enemies from a distance with its reach. It weighs 8 units and does standard/piercing damage.
"A finely-crafted halberd intricately engraved with an ancient motif.
Given to knights who, whether by misfortune or misdeed, were forced to abandon their homes.
Most of these knights were sent to the fringes, where they were forced to start anew with only despair for company."
To wield this weapon, players need the following stats:
Strength: 14
Dexterity: 12
It's Attack stats are:
Physical: 125

Magical: 0

Fire: 0

Light: 0

Holy: 0

Critical: 100
It's Guard stats are:
Physical: 50

Magical: 35

Fire: 35

Light: 35

Holy: 35

Boost: 35
It can be imbued with Ashes of War and enchanted with magic/consumables. It can also be upgraded using Smithing Stones.
Where to Find the Banished Knight's Halberd
The Banished Knight's Halberd is a random drop from Banished Knights defeated around Stormveil Castle. They can also pick up a superior variant of the weapon from Edgar the Revenger at the Revenger's Shack.