Where to Find the Bloody Helice in Elden Ring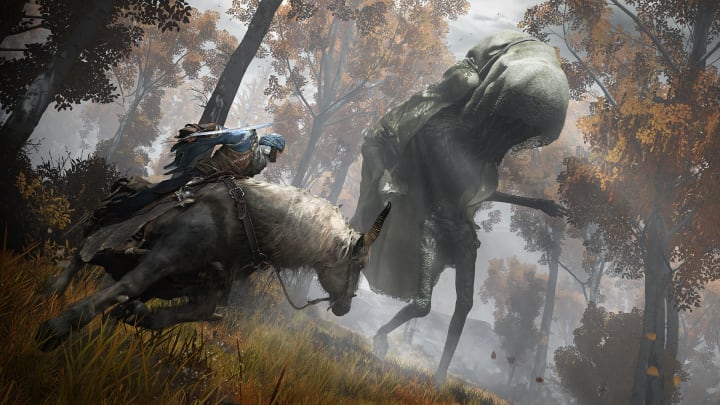 Elden Ring, FromSoftware's latest fantasy action RPG, was released on Feb. 24, 2022. / Image courtesy of FromSoftware
Where to find the Bloody Helice in Elden Ring is something that many players are wondering about at the moment, especially considering how the title continues to be one of the most popular and well-regarded out there.
The Bloody Helice is a heavy thrusting sword, or rapier, that is an especially great get for spell slingers as it scales primarily with Arcane and Dexterity, as well as being specifically designed to inflict severe blood loss. Of course, before you set out to complete an Arcane build, you'll also want to make sure you upgrade your flasks as much as possible. Here's a breakdown of how to find the Bloody Helice and add it to your arsenal in Elden Ring.
Where to Find the Bloody Helice in Elden Ring
Image courtesy of eldenring.wiki.fextralife.com
Bloody Helice is located in the Writheblood Ruins. In order to acquire it once there, however, you'll need to fell a mini-boss in the vicinity named Sanguine Noble.
After defeating it, the door behind it can be opened to reveal a chest where the Bloody Helice will be waiting.
The Bloody Helice also comes with the unique Weapon Skill, Dynast's Finesse, which allows players to quickly dodge and attack and follow up with a strong lunge attack. If the players perform a heavy attack after the lunge, they will follow up with a sweeping motion.
For more on Elden Ring, feel free to check out some of our other weapon guides, such as where to find the Godslayer's Greatsword or Meteoric Ore Blade.