Fortnite
Where to Find the E-11 Blaster Rifle in Fortnite in Chapter 3: Season 2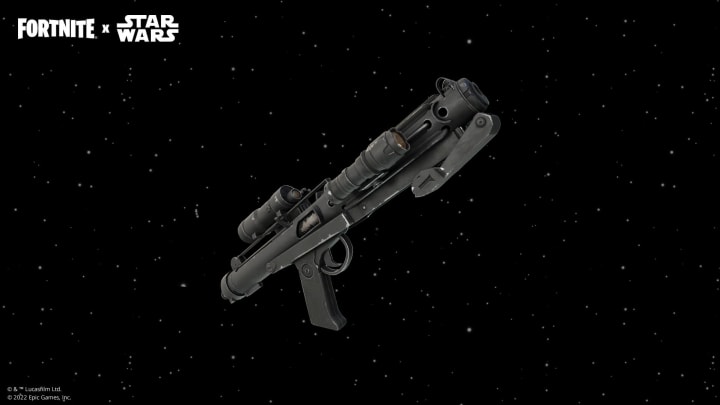 The E-11 Blaster Rifle. / Image courtesy of Epic Games
E-11 Blaster Rifles have landed on the Fortnite island - here's where you can find one.
It's Star Wars Day! In celebration of May the 4th, Epic Games have brought back a number of Star Wars-themed items, including weapons and Outfits. From now until May 17, 2022, players can take part in Star Wars-themed quests and pick up some unvaulted weapons - like Lightsabers and the E-11 Blaster Rifle.
While the E-11 Blaster Rifle might not be as iconic as the Lightsaber, it gives players more of a ranged option while still keeping with the spirit of May 4th. Here's where you can pick up one for yourself.
E-11 Blaster Rifle Locations in Fortnite Chapter 3: Season 2
Fortunately for Star Wars fans there are numerous ways to pick up an E-11 Blaster Rifle. Players have the chance to find one as ground loot scattered around the island. POIs are often some of the best places to start looking.
In addition to ground loot, the E-11 Blaster Rifle can also be found in Chests.
But, if you're looking for a more sure-fire location, head to a Stormtrooper checkpoint. Here, players can spend Bars in exchange for a Blaster.
The E-11 Blaster Rifles will be in play up until May 17, after which they'll be vaulted once again.
Be sure to check out everything else that's been added to Fortnite in the latest v20.30 update.