Where to Find the Eclipse Shotel in Elden Ring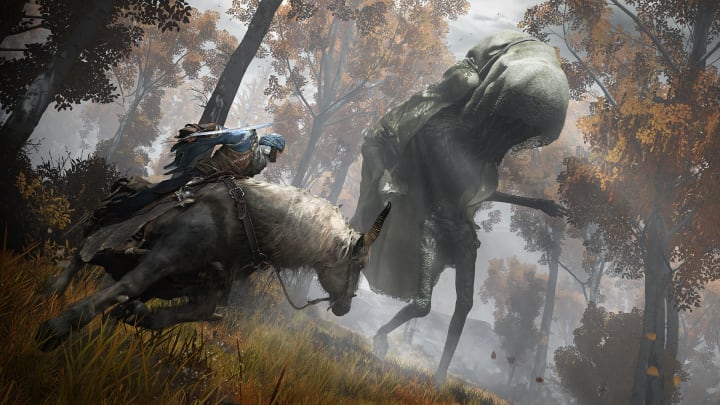 We've explained where to find the Eclipse Shotel in Elden Ring. / Image courtesy of FromSoftware
We've explained where to find the Eclipse Shotel in Elden Ring.
This weapon is just another in the long list of unique and valuable blades available to players of From Software's latest "Souls" game, Elden Ring. Players are tasked with recovering all the shards of the mysterious and powerful artifact, the Elden Ring, in order to become the Elden Lord. It has been characterized by its plethora of interesting encounters and difficult combat—which is all the more reason players should be packing a well-outfitted arsenal during their adventure.
What is the Eclipse Shotel
The Eclipse Shotel is a sickle weapon that primarily scales with Dexterity and Faith. In-game, it's classified as a Curved Sword and does slashing damage. Its skill, Death Flare, inflicts the death ailment on enemies. Following it with an additional input will trigger an explosion. It weighs 3 units.
This weapon has the following requirements:
Strength: 10
Dexterity: 25
Faith: 30
Its Attack stats are as follows:
Physical: 77
Magical: 0
Fire: 0
Light: 0
Holy: 77
Critical: 100
Below are its Guard stats:
Physical: 35
Magical: 25
Fire: 25
Light: 25
Holy: 50
Boost: 25
It cannot be infused with Ashes of War or enchanted by magic/consumables. However, it can be upgraded by using Somber Smithing Stones.
Where to Find the Eclipse Shotel
Players can find this weapon in Castle Sol. In the southeastern region of the building, there should be a church room with an altar prepared. The Eclipse Shotel will be lying on that altar.