Where to Find the Zweihander in Elden Ring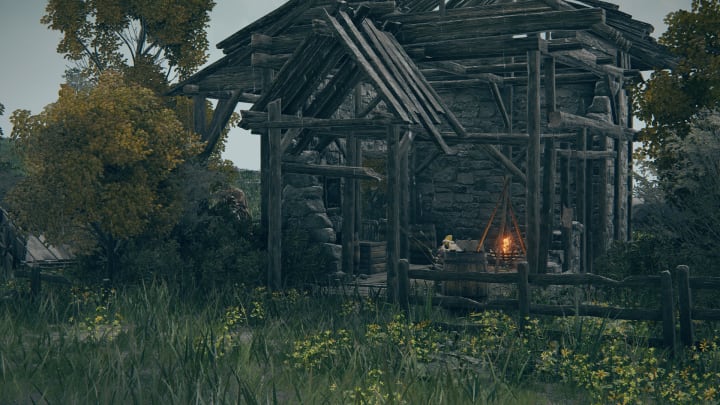 This lonely fellow will sell you the Zweihander. / Courtesy of FromSoftware/Bandai Namco, Screenshot by Noam Radcliffe
The Zweihander is one of the most iconic weapons in the Souls franchise. Since its appearance in the first Dark Souls game, the Zweihander has become infamous for its earthshaking strength. Players willing to suffer its slow attack speed received in exchange a greatsword with excellent range and an all but unparalleled ability to break enemy poise.
The Zweihander remains a solid choice in Elden Ring. If you're looking to face the Lands Between with Old Reliable, here's how you can grab the Zweihander.
You'll find the Isolated Merchant here. / Courtesy of FromSoftware/Bandai Namco, Screenshot by Noam Radcliffe
Where to Find the Zweihander in Elden Ring
Unlike many of the weapons in Elden Ring, the Zweihander doesn't require overcoming a nightmarishly difficult fight, completing a devilish platform routine, or even an especially careful eye in exploration.
To get the Zweihander, head to the Weeping Peninsula on the southern edge of Limgrave. Cross the Bridge of Sacrifice, then cut west until you hit the coast. Follow it south east and eventually you'll come across a small broken down shack.
Inside that shack you'll find the Isolated Merchant's Shack Site of Grace and the merchant for whom it's named. Speak to the merchant and you'll find the Zweihander among his wares for just 2,000 Runes. Fork them over and the sword is yours.