Where to Hide in Tall Grass in Fortnite Chapter 3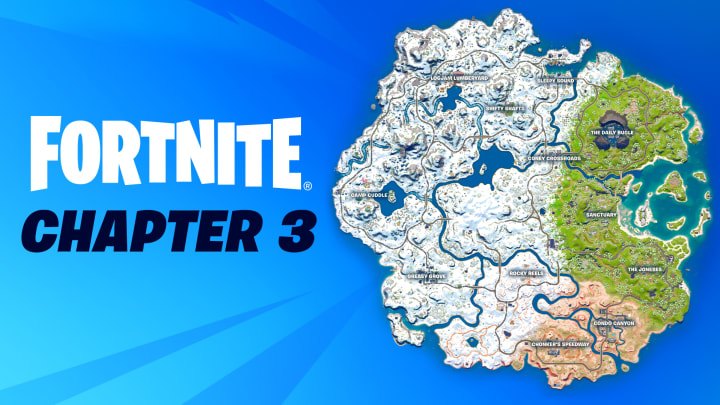 Image courtesy of Epic Games
A new challenge in Fortnite Chapter 3 has players hiding in tall grass for ten seconds. Here's what you need to know.
With the arrival of Chapter 3's all-new island, players have had plenty of objects to interact with. Some of these, though, you might not end up usings until a specific need calls for it. For some players, that'll be the case with tall grass around the island.
Used for hiding from enemies, the chances of it fooling another player are fairly slim. Because of this, players might not have taken note of where the grass can be found. With this latest challenge, the grass has a more profitable use - earning some sweet XP.
So, where can you find tall grass in Fortnite Chapter 3?
Where to Hide in Tall Grass in Fortnite Chapter 3
There are a number of patches of tall grass to be found and, fortunately, they're mostly located around the same area.
If you're looking to complete this challenge quickly, the best place to land is in the area surrounding The Daily Bugle. There are a number of patches to hide in all around the outside of the location, though a higher concentration can be found to the south.
Image courtesy of fortnite.gg
The area can be pretty hot so, if you're looking to avoid it entirely, some more tall grass patches can be found just to the north and northwest of Sanctuary.
Players will need to hide in the grass for ten seconds in order to complete the challenge, making this a fairly easy one to tick off. Luckily, this challenge doesn't require you to be near any enemy players so it should be a nice and easy way to earn some XP.