Fortnite
Where to Purchase a Shield Item From a Vending Machine in Fortnite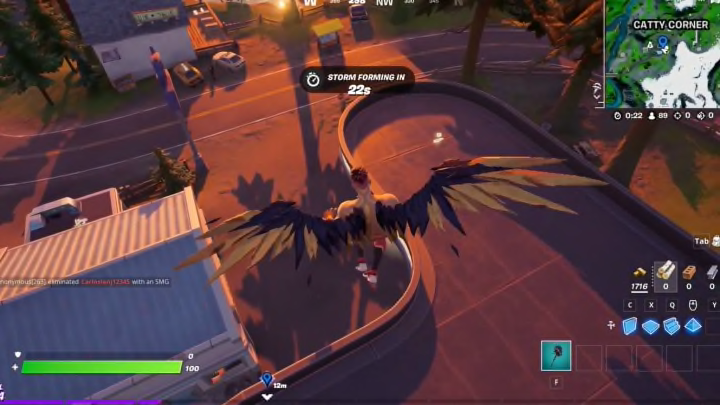 A new batch of challenges have been added to Fortnite, though one quest from Ragsy requires knowledge of the map. Here's where a player can purchase a shield item from a Vending Machine.
Ragsy will require the player to purchase a shield item from any vending machine, which aren't as uncommon as players think. The machines are on all corners of the map, near commonly-visited POI's and anywhere in between. They are usually found nearby major landmarks or buildings, but keep a lookout for any enemies lurking near them.
To find Ragsy, visit Risky Reels north of The Aftermath.
Where to Purchase a Shield Item From a Vending Machine in Fortnite
The following locations have vending machines where shield items can be bought from:
Believer Beach
Holly Hedges
North of Sludgy Swamp and Southwest of Weeping Woods
West of Misty Meadows
Catty Corner
Lazy Lake
South of Corny Crops, East of The Aftermath.
West of Corny Crops
West of Steamy Stacks
South of Craggy Cliffs
Pleasant Park
Boney Burbs
It doesn't matter which shield item the player buys, so long as they just buy it from the machine. Upon completion of the quest, the player is awarded some XP and the opportunity to take on Ragsy's next mission. 
Completing her entire questline sums up to a total of 150,000 XP, and they mostly involve some usage of shields. They aren't too difficult for average players, and are a really good way to gain lots of XP fast.
Ragsy's quests can now be accepted in Fortnite.