Where to Spend Valor in Dragonflight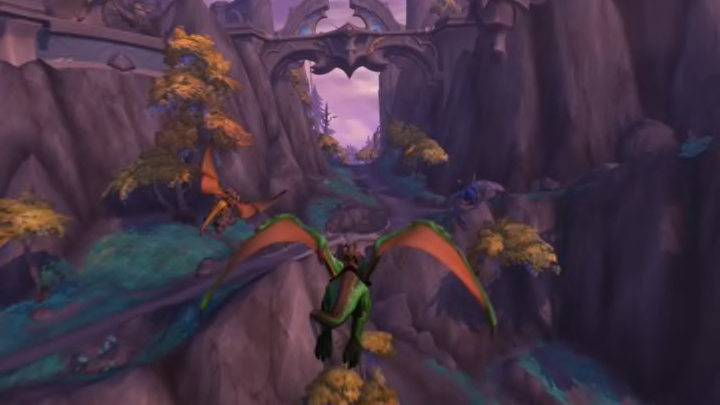 Blizzard Entertainment
Wondering where to spend the Valor Points you've earned from Mythic+ Dungeons in World of Warcraft: Dragonflight? Similar to Shadowlands, Valor Points can once again be used in various ways to improve your gameplay experience.
Currently, the only way to earn Valor Points in Dragonflight is by completing Mythic+ Dungeons, which will grant you 135 Valor at a time, regardless of keystone level. Additionally, an extra 65 Valor can be earned if anyone in your party receives a Mythic+ rating after completing dungeons.
Valor Points are also once again capped to 1500 per week. While this cap will increase by 750 every following week, the total will be the maximum amount of Valor you are able to earn for this particular season of Dragonflight.
Where to Spend Valor in Dragonflight
Unlike previous expansions, the current season of Dragonflight has limited the use of Valor Points to solely upgrading Mythic+ gear. This also applies to Great Vault loot, which may have a ranking that implies the necessity for additional Mythic+ ratings needed to upgrade it.
To spend your Valor, visit Corxian at the Gladiator's Refuge in Valdrakken. While Valor costs for specific kinds of gear is unknown, it's assumed that the costs will be similar to that of Shadowlands.
As of writing, it's not yet known if the Valor Vendor system from Shadowlands will also make its return in Dragonflight.