White Noise Warzone: How to Unlock Blueprint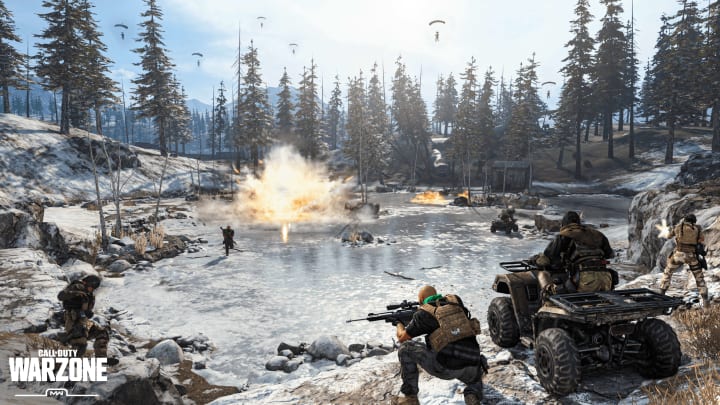 White Noise is a legendary assault rifle and fans need to find a blueprint to unlock it / Activision
White Noise is a legendary assault rifle in Warzone and fans need to purchase a blueprint to unlock it. It's pure white with black accents and hunter-orange markings on the muzzle, scope, bump, and stock. It can have a total of five attachments including its muzzle, optics, stock, underbarrel, and ammunition. On the field, it takes AR/LMG ammunition. Its other alias is "Rumore bianco."
White Noise Warzone: How to Unlock Blueprint
The blueprint for White Noise is available to be purchased alongside the "Trophy Skulls" bundle in the in-game store. The bundle is available for 1000 CP and includes the rare "Dead Inside" spray and "Bone Collector" emblem. It was introduced at the beginning of Season 3.
The setup for White Noise is as follows:
Muzzle: Lightweight Suppressor
Optic: Cronen C480 Pro Optic
Stock: Singuard Arms Invader
Underbarrel: Commando Foregrip
Ammunition: 60 Round MAGs
In comparison to other weapons of its type, it has better accuracy and range at the cost of less mobility and control.