Apex Legends
Who Voices Mirage in Apex Legends?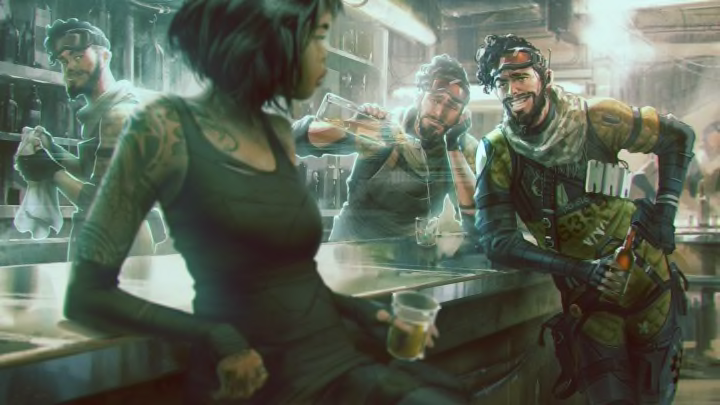 Image courtesy of Respawn Entertainment
Wondering who voices the holographic trickster Mirage in Apex Legends? Here's what you need to know.
Apex Legends is midway through its thirteenth season, Saviours. Despite introducing brand new Legend Newcastle, the Defensive shield user hasn't proved to be a mainstay at the top of the pick rates, sitting just third from last ahead of Crypto and Mad Maggie.
Offensive Legend Mirage, who was one of the original launch Legends, hasn't faired much better and currently sits with a 2.9% pick rate. Despite this, Mirage still holds a place in the community's hearts given the amount of lore the character has been given over the game's lifetime.
Those looking to learn a bit more about the character's background might be wondering who the voice actor is behind his cheery tone.
Who Voices Mirage in Apex Legends?
Mirage is voiced by popular voice actor Roger Craig Smith, who can frequently be heard in a variety of video games, animation, and more.
Players will have heard him as Ezio Auditore in Assassin's Creed II, as Chris Redfield in Resident Evil 6, and as Sonic the Hedgehog in games from 2010 onwards. Anime fans may also recognize Smith's voice as Deidara in Naruto: Shippuden, and Shinji Hirako in Bleach.
Smith has been voicing Mirage since the character's introduction in 2019.
Apex Legends is available as a free-to-play title on PlayStation 4, PlayStation 5, Xbox One, Xbox Series X|S, Nintendo Switch, Android, iOS, and Windows PC.