Valorant
Who Won the OTV Valorant Tournament?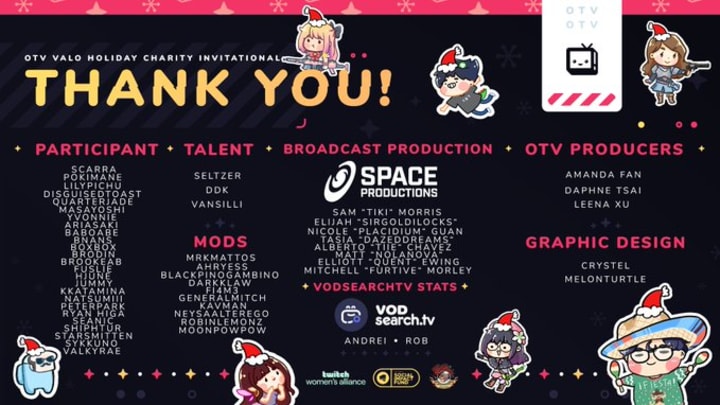 Photo courtesy OfflineTV
The OTV Valorant tournament was won by Team Scarra, whose members include Scarra as team leader, PeterPark, HJune, Valkyrae, and Jummy. With a total of $18,000 earned for the two-day Valorant Holiday Charity Invitational.
Who Won the OTV Valorant Tournament?
The Holiday Charity Invitational had taken place over Twitch, to raise money for Thankmas and New Story which helps provide shelter for those that do not have a home. The tournament raised around $18,000.
Team Scarra had won the Holiday Charity Invitational, with an impressive display of their skill level, as the event was very enjoyable to watch. What was most surprising was the rankings of Team Lily and Team Pokimane were higher than the expected challengers: Team Jojo and Team Toast. 
Many had rooted for Team Jojo simply because of the skill level of some of the members on his team, but clearly, that was not enough this time around as Team Lily and Poki took the competition. And even though Team Lily and Poki did an excellent job, they both still could not defeat the esports-pro Scarra and his team.
But this two-day event was not about who won or lost, as it was mostly out of fun, games, and celebration of the holidays. But the event was about giving thanks to their fans and hoping that their donations could provide a home for those who do not have one.