Call of Duty
WhosImmortal Dubs Underrated LMG as 'Powerhouse' for TTK in Modern Warfare 2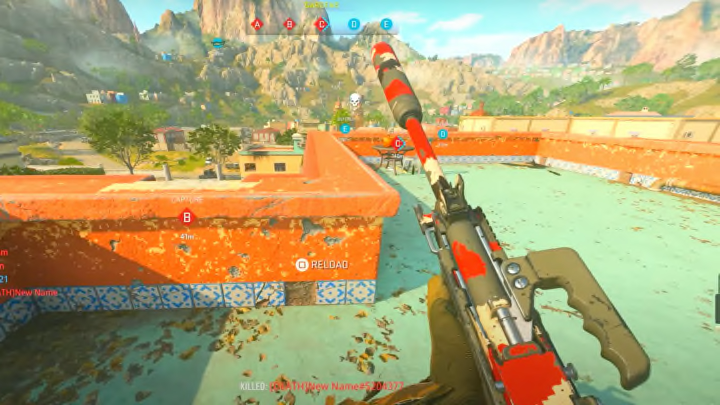 WhosImmortal
WhosImmortal has revealed some of his best loadouts, citing an underused LMG as one of the best weapons to work into your arsenal.
Certain weapon classes in Call of Duty will often gain more traction than others, primarily ARs and SMGs. In Modern Warfare 2, this has quickly become the case, with LMG weapons often being overlooked. But WhosImmortal has revealed why that shouldn't be the case.
One LMG in particular has proven to be pretty beastly, supplying some powerful TTK despite its lack of mobility. In a recent video, the streamer identified the Sakin MG38 as a weapon that deserves a little more credit, describing it as a "powerhouse for medium and long-ranged fights."
"This thing is slow, it's heavy, it's bulky. It's not going to be great for rushing around," the streamer said. "But, for medium-ranged fights, for long-ranged fights where you have your sights already aimed down and you're ready? This thing is going to absolutely decimate the opposition."
For getting the most out of the Sakin MG38, WhosImmortal revealed his setup:
Optic: SZ Lonewolf Optic
Stock: Cheetah STM Stock
Rear Grip: Bruen G305 Grip Wrap
Muzzle: Polafire-S
Underbarrel: FSS Sharkfin 90
WhosImmortal's attachments help to gain control over the recoil and make it marginally more agile, despite being an LMG. The Polafire-S adds some range and velocity, while the FSS Sharkfin 90 helps that little bit more with recoil.