Call of Duty
Why Does Warzone Keep Crashing on Xbox Series X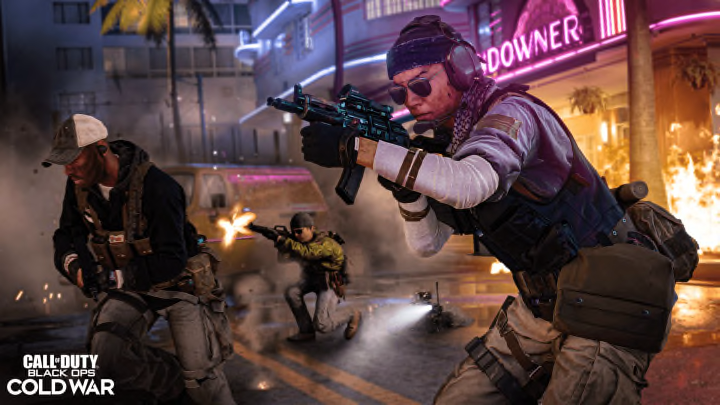 Some Xbox Series X players are not having fun in Call of Duty: Warzone—partially because they can't seem to log in or play long enough... / Activision
Some Xbox Series X players are not having fun in Call of Duty: Warzone—partially because they can't seem to log in or play long enough to enjoy themselves.
It appears that Xbox users are suffering from an epidemic of crashes, dev errors, and loading issues. Unsurprisingly, players are fed up. With users suggesting fixes like "uninstall" and "purchase the battle pass," the frustration from the community is palpable. This also comes on the heels of a free-to-play problem requiring Xbox users to be subscribed to Xbox Live in order to play.
Here's what we know about Warzone crashing on the Xbox Series X.
Why Does Warzone Keep Crashing on Xbox Series X
There are a variety of reasons why Warzone could be crashing on the Xbox Series X. From code executing incorrectly to inappropriate flagging and function conflicts, it's not uncommon for games to throw an error. Fortunately, regardless of the problem, there are a series of options users can go through in order to fix it. These are:
Restart Warzone.
Restart the Xbox console.
Check to see if Warzone is up to date.
Potentially update Warzone.
Check to see if the Xbox console is up to date.
Potentially update the Xbox console.
Clear the Xbox system cache by unplugging the power brick, waiting about 30 seconds, and plugging it back in.
Delete Warzone save data.
Uninstall and reinstall Warzone.
Perform a System Restore on the Xbox console.
Reset the Xbox console.
Of course, these may not fix the problem if the problem is with the actual game, itself—which, given the number of developer errors that have occurred across all platforms, seems like a logical conclusion.
Unfortunately, until an official fix is published, some players may be out of luck for the time being.