Top Games
Why You Weren't Chosen for the Halo Infinite Technical Preview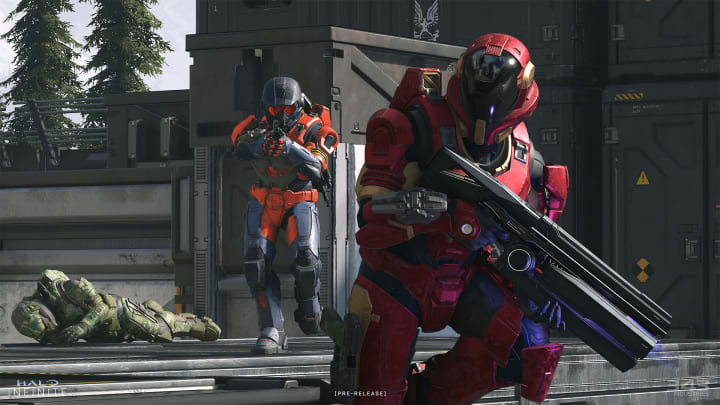 As invites for Halo Infinite's multiplayer technical preview have begun to go out, a 343 Industries dev has shed some light on the selection process. / Photo courtesy of 343 Industries
As the limited invites for the latest Halo Infinite pre-release hands-on gameplay test have begun to go out, a 343 Industries dev has shed some light on the selection process.
During the E3 2021 Xbox and Bethesda Games show, 343 Industries announced in a blog post that there will be limited pre-release technical previews for Halo Infinite this summer that will give players opportunities to help the devs stress test and improve the game on the road to its launch.
As broken down in depth by 343 community director Brian Jarrard on Twitter, however, there are a lot of factors that go into the studio's process for inviting Xbox and PC players to their "public flights" beyond simply signing up for their Halo Insider Program.
Why You Weren't Chosen for the Halo Infinite Technical Preview
First off, as touched on earlier, players looking to participate in a Halo Infinite gameplay test must have fully completed their Halo Insider Program profile with a full green checklist to show for it (e.g. verified email, opted into comms, DXDIAG for PC, etc.) to be contacted by the devs when the time comes.
Those looking to play the Halo Infinite beta on Xbox will also need to sign up for the Xbox Insider Program if they haven't already since they'll need access to the Xbox Insider Hub app.
Jarrard was quick to mention that at the very beginning of their closed beta selection process, 343 looked for valid insider profiles of players across a variety of platforms (e.g. Xbox One, Xbox Series X|S, and different PC configurations).
After that, 343 gave priority to longer-standing Halo Insiders, going down the list until they've hit their total target number.
Jarrard said 343 sent out emails to those who'd been selected on July 27 at 5 p.m. PT, and that given how large the batch was, the emails could still be going out or even have ended up in players' junk/spam folders.
Nevertheless, players who have been invited will also get an invitation via the Waypoint message system this Thursday, July 28, when the beta itself and related instructions are sent out, so it might be worth checking their official website once that occurs.
Lastly, for those who simply weren't chosen at this time, Jarrard said 343 are planning to have larger Halo Infinite gameplay tests in the future that allow for more Insiders to be invited.