Call of Duty
Widely Ignored SMG Contains Best Potential for Victories in Warzone Season 5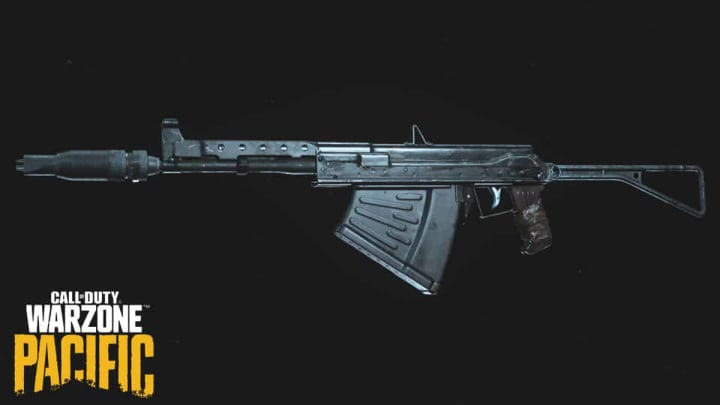 Activision, Image by Charlieintel
Call of Duty fans might be sleeping on a ridiculously powerful SMG that can pave the way for plenty of Warzone victories.
The UGR is noteworthy for the superb mobility and range it displays in matches which have made it a prominent threat for players finding themselves within its crosshairs. Its impressive stats and abilities have made it a top choice for notable players and have placed it amongst the top weapons of our Warzone Weapon Tier List.
According to WZ Ranked, the UGR SMG is currently posting an impressive win rate of 3.27 and a K/D ratio of 1.12. This places the UGR as one of the top SMG weapons available in Call of Duty: Warzone and makes it a strong candidate for loadouts. Surprisingly though, its pick rate is at a lowly 0.20 amongst all weapons.
Content creator Frizzeyes gives players a compelling visual case for going against the grain and picking up the UGR in his latest Youtube video, "my UGR CLASS SETUP is NEW SECRET META SMG! (Warzone Best Loadouts)."
Best UGR Loadouts in Warzone Season 5
In the video, Frizzeyes makes note of how the UGR was able to outperform various other Meta SMGs he came across in his matches. Audiences can see Frizzeyes easily get 30 kills during a Warzone match using the UGR. Its advantageous TTK is put on full display as he takes on crowded areas with tactical precision as he goes on to win the match.
Players wanting to use the best UGR loadouts can check out both Frizzeyes and WZ Ranked's builds below.
Frizzeyes UGR Build
Muzzle: GRU Suppressor
Barrel: 10.7" Task Force
Laser: Mounted Flashlight
Stock: KGB Skeletal Stock
Underbarrel: Patrol Grip
WZ Ranked UGR Build
Muzzle: GRU Suppressor
Barrel: 10.7" Task Force
Laser: Tiger Team Spotlight
Underbarrel: Bruiser Grip
Magazine: Explosive Flechettes