Call of Duty
Will Black Ops Cold War Items Transfer to Warzone Pacific?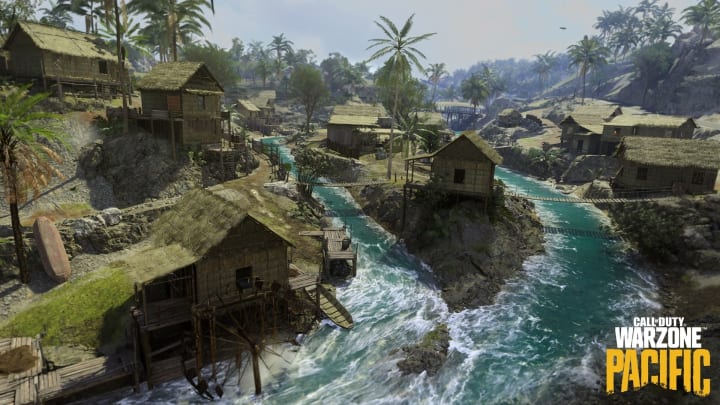 Photo by Activision
With the new Warzone map, Pacific, being available soon many fans are left wondering if their current items will be transferred over.
News has broke that all your items from Black Ops Cold War and Modern Warfare will transfer over into the updated Warzone.
Will Black Ops Cold War Items Transfer to Warzone Pacific?
In the tweet above, the Call of Duty account released the roadmap for Call of Duty: Vanguard Season One including all the new information about Pacific.
Very similarly to the release of Black Ops Cold War, it has been announced that all items from the previous two titles will be available in the upcoming release of Vanguard.
Another part of the Pacific release that fans are excited and nervous about is how the new weapons from Vanguard will fit the gameplay of Warzone.
The expectations of Black Ops Cold War weapons at the beginning was that not many weapons would translate well because their recoil patterns seemed to be much higher than a lot of Modern Warfare weapons.
The exact opposite became true as Black Ops Cold War weapons translated extremely well almost instantly. Everyone will remember how amazing the unpatched Mac-10 was in Warzone. For a little while it was arguably the best weapon in Warzone history other than pre-patch Snake Shots from Modern Warfare.
Only time will tell as we wait to see the new Warzone update come into action.