Will Cult of the Lamb Have DLC?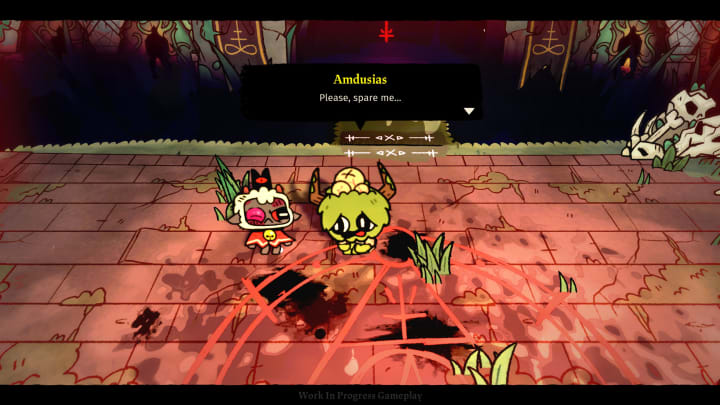 Image courtesy of Massive Monster/Devolver Digital/Screenshot: Alexandra Hobbs
Cult of the Lamb might be fresh off the altar, but some players will be wondering if there are any plans for DLC.
Massive Monster and Devolver Digital launched Cult of the Lamb today, Aug. 11. Players take on the role of an innocent lamb who escapes the sacrificial altar thanks to a mysterious and onimous being. In exchange for salvation, the lamb must now build a following of worshippers and cleanse the world of non-believers.
The game features plenty of different level styles, all with their own procedurally generated layouts, meaning no two runs might ever be the same. But if you get to the point where you've blasted through everything Cult of the Lamb has to offer, then you might be keen for some DLC. Here's what we know so far.
Will Cult of the Lamb Have DLC?
Given that Cult of the Lamb has only just released, there isn't much information regarding any major DLC. However, developers Massive Monster have announced The Cultist Edition DLC — an extra content expansion that adds in five exclusive Follower Forms and seven unique decorations.
The extra Follower Forms are:
Monkey
Tapir
Bee
Narwhal
Tortoise
According to the developers, The Cultist Edition DLC will be available on all platforms, though it might take a little bit longer to land on consoles.
Players can pick up the title on PlayStation 4, PlayStation 5, Xbox One, Xbox Series X|S, Nintendo Switch, GOG.com, and Steam.
Want to know more about Cult of the Lamb? Check out our preview, where we take a look at what the game has in store.