Will Dying Light 2 Have DLC?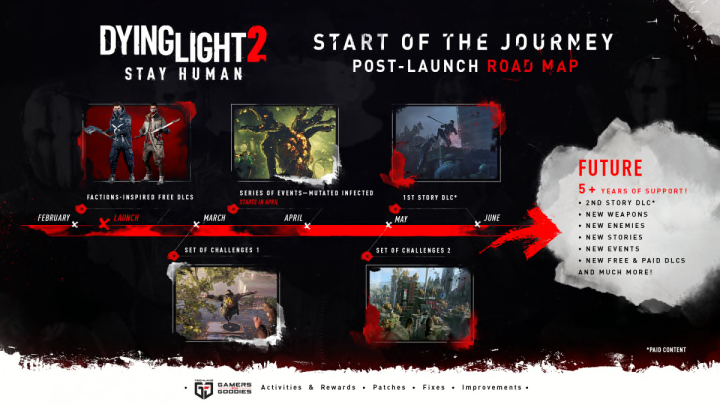 Photo via Techland
Techland has published a roadmap for Dying Light 2, detailing their plan for free game updates, story DLC, and more for the next five years.
"It all starts on release, but it's just the beginning!" The Dying Light 2 development team wrote in a blog post, "See what's to come in Dying Light 2 Stay Human after launch and prepare for even more of exciting content."
While the post is short, they do talk a little on their plans for the game post-launch.
Will Dying Light 2 Have DLC?
Yes, Dying Light 2 will eventually receive DLC post-launch.
In the previously mentioned blog post, Techland wrote, "We're planning to keep enhancing the game with DLCs, challenges, stories, events, and more for at least 5 years, and that's a minimum!"
While there isn't much information on the DLC yet, players can be assured that they'll be seeing the first story DLC release in May. On the other hand, a free DLC should come out sometime this month.
"Having fun in The City so far?" The Dying Light 2 Twitter account also tweeted, "Well, this is your time to show us what you've got! Post your most spectacular clip from Dying Light 2 Stay Human by Feb 19h, 5:00 PM CET for a chance to win some DOPE prizes!"