Will FIFA 22 Shapeshifters Have Two Promotional Teams?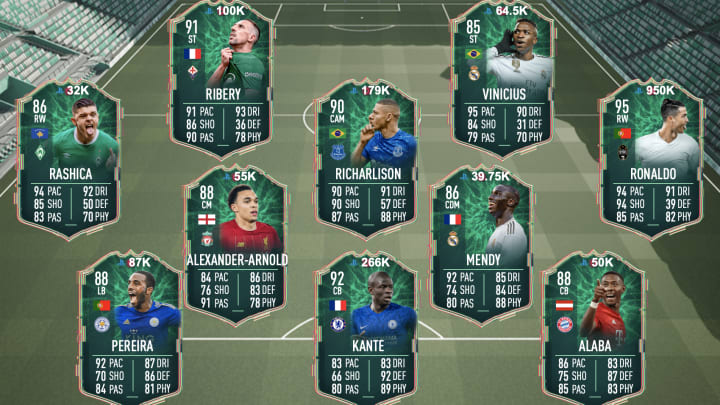 Photo Courtesy of FUTBIN
Will the new FIFA 22 Shapeshifters have two promotional teams?
In a recent announcement, EA confirmed that the fan-favorite promo Shapeshifters will be making a return to FIFA 22 on June 17.
This is massive news for FIFA fans as the Shapeshifters promo hasn't been seen since FIFA 20. The promo itself draws similarity to Madden's Zero Chill Set that sees top players in positions that they don't usually play in. Leaks of the promo returning have been rampant on social media, with rumors of insanely high rated cards for players such as Lionel Messi and Son Heung-Min.
Will FIFA 22 Shapeshifters Have Two Promotional Teams?
With a whole lineup of players being leaked, there is already one team to be confirmed for the upcoming promotion, but there has not been an official confirmation of if there will be another.
Fear not FIFA fans, as even though EA hasn't officially confirmed anything yet, they have heavily teased that there will be more than one team and plenty of additions to the revamped Shapeshifters promo. To further back this, the original Shapeshifters had two teams back in FIFA 20, and as all FIFA fans know, EA likes to keep things consistent.
There is a possibility this is a one-week event which leads into a bigger event like FUTTIES or Summer Heat.
With plenty of hype and speculation surrounding Shapeshifters, players will only have to wait one more day to experience the return of the highly popular promotion.