World of Warcraft
Will Legendaries Work in Dragonflight Pre-Patch?
By Aaron McIntire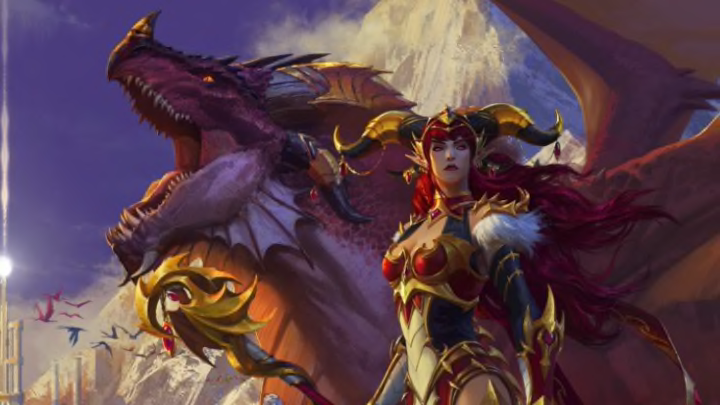 Photo courtesy of Blizzard
The ninth expansion of World of Warcraft called Dragonflight is expected to release next month on Nov. 28. To prepare for the expansion Blizzard is releasing two pre-patches on separate days with phase arriving Oct. 25 and phase two on Nov. 15. One question World of Warcraft players may have is if their legendaries will work after the first pre-patch is released.
Will Legendaries Work in Dragonflight Pre-patch?
For those unfamiliar as to what Legendaries are in World of Warcraft basically, they are the second highest quality of items players can obtain. In the last expansion for World of Warcraft called Shadowlands, there was only one class-specific Legendary. For the pre-patch before Dragonflight Blizzard announced that Legendaries obtained in the Shadowlands expansion will only be accessible in its zones.
That means those Legendaries found in these Shadowlands zones will only work in their zones.
Ardenweald

Bastion

Korthia

Maldraxxus

Oribos

Revendreth

The Maw


The reason why Blizzard has decided to deny access to these Legendaries outside the Shadowland zones is that they did not want to deal with balancing and potential overlap when the pre-patches arrive. Many of the passive found in Shadowland Legendaries can already be found in the player's talent tree which is why Blizzard figured it would be easier to just disable them outside the zones.
After the phases of pre-patches are released the complete Patch 10.0 will launch on Nov. 28. The timing could not have been better. With the holiday season approaching this is the perfect gift for a World of Warcraft fan.