Will Riders Republic Have Crossplay?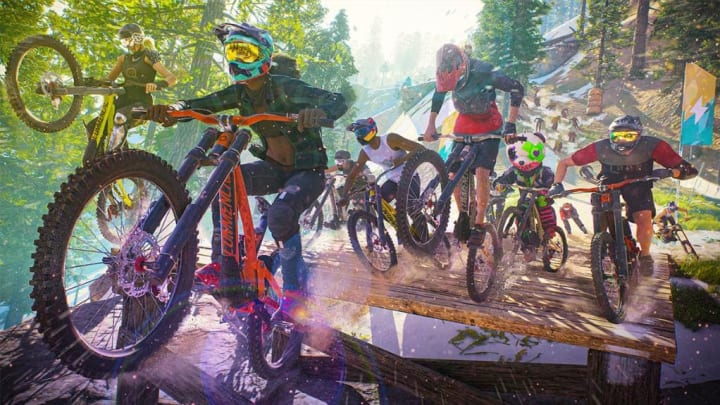 Will Riders Republic have crossplay? This question is on many gamers' minds after the announcement of Ubisoft's extreme sports MMO.
Riders Republic was announced at Thursday's Ubisoft Forward event. The game has players create their own character for a career mode. Players can ride bikes, wingsuits, snowboards, skis, and more. The game features multiple terrains, and has a plethora of online modes. There will be PvP, 6v6 team PvP, and even 50-person races.
Riders Republic's release date has been announced, and it is coming to PS4, PS5, Xbox One, Xbox Series X, and PC. It's massively-online format raises the question: Will it have crossplay?
Will Riders Republic Have Crossplay? No Announcement Yet
There hasn't been an official word from Ubisoft yet regarding crossplay for Riders Republic. Crossplay is quickly becoming a standard for multi-platform games — Respawn Entertainment being one of many developers to adopt it, with their announcement of crossplay coming to Apex Legends.
Riders Republic launching for both current generation and next generation platforms simultaneously suggests it will at least have cross-generation play, but Ubisoft has neither confirmed this. Cross-generational play would allow PS4 players to play with PS5 players, and Xbox One players to play with Xbox Series X players.
Stay tuned for an official word from Ubisoft regarding cross-platform and cross-generation play for Riders Republic.