Top Games
Will Stray be on PS4?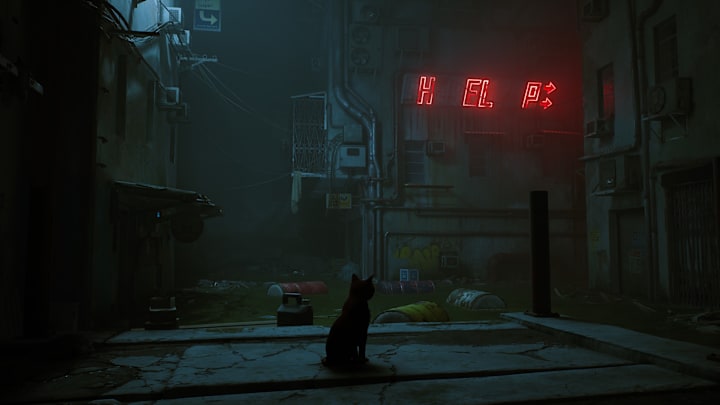 Image courtesy of BlueTwelve Studio
Cat fanatics are anxiously awaiting the release of Stray, Annapurna's upcoming cat-led adventure game. But will it be on PlayStation 4?
Stray, the new adventure game developed by BlueTwelve Studio and published by Annapurna Interactive is set to release in just a few days time, on July 19, 2022. The game follows a stray cat who uncovers the ancient mystery of a strange cybercity, occupied only by droids and dangerous creatures.
The game has understandably caught the attention of cat-lovers, thanks to its depiction of an adorable ginger cat and its drone companion. With many eager to try out the upcoming game, players might be wondering if it'll be coming to PlayStation 4.
Is Stray Coming to PlayStation 4?
Yes, Stray is scheduled to release on PlayStation 4, PlayStation 5, and PC.
Players might be surprised to learn that Stray will be available on the older generation console, considering that many of the latest releases are leaning towards a new-gen only release. However, given that Stray has been worked on since 2015, it's not too much of a surprise that it was developed with the older gen in mind.
Stray releases on July 19, 2022. Players can pre-order and pre-purchase the game on their respective platforms.