Will There be New Characters in Overwatch 2?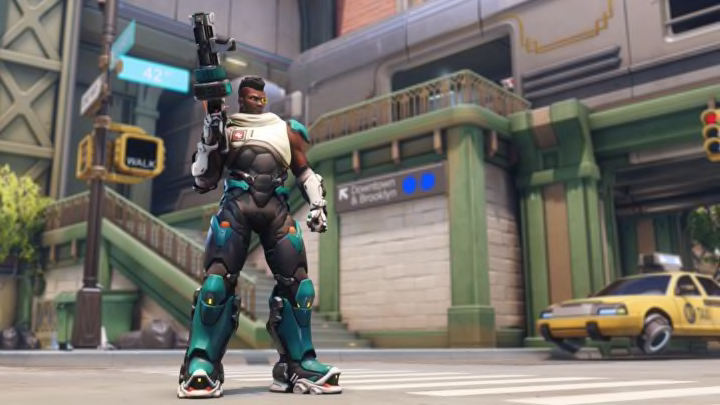 Image courtesy of Blizzard Entertainment
Many players are wondering if there will be any new characters featured in Overwatch 2.
Overwatch 2's release date is still uncertain, but that hasn't stopped fans from speculating what new features and characters could be heading to the sequel. Back in November, Blizzard announced that Overwatch 2 had been delayed. While many were hoping for a 2022 release, it seems that 2023 is now looking more likely.
Of course, that opens up this year to be the time when we receive some more, long-awaited details for the upcoming installment. Certain things have been revealed so far, including at least two new maps (New York and Rome), and that Tanks would be seeing some changes that make them play more like "toe-to-toe bralwers." These features, and more, were revealed during BlizzCon 2021.
As we head into the 2022 season for Overwatch League, we know that competitive players will be using an "early build" of Overwatch 2, giving us a look at what the game will look like on the pro level.
But, one thing that has no doubt been on a lot of players' minds - will we be seeing any new heroes in Overwatch 2?
Will There be New Characters in Overwatch 2?
Well, Overwatch 2 game director Aaron Keller has hinted that players will likely see some new faces in the sequel. During the Overwatch League grand final's broadcast in September last year, Keller revealed that all 32 heroes will be playable in the upcoming season of the Overwatch League. He then said, during the broadcast, "who knows, there might even be a few more."
While this isn't a striking amount of detail, the hints are pretty strong that we'll be getting some new characters. But aside from the hints, not much else is known.
Reworks have definitely been on the table for existing heroes, though Blizzard haven't revealed much related to that either. For now, all we can do is wait and see what gets revealed later this year. This OWL season should certainly offer fans a good glimpse at what's to come.