League of Legends
Winterblessed Warwick Skin Splash Art, Price, Release Date, How to Get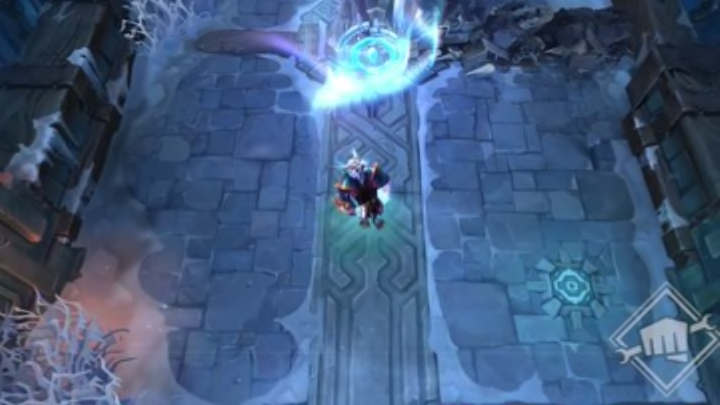 The new Winterbless skin line for League of Legends has hit the PTB, giving fans a glimpse at the masterful winter-themed cosmetics. As usual, Riot Games goes all out with their latest skins, most likely because the revenue is worth the effort.
The latest drop involves six champions and seven skins including one prestige skin for Warwick.
Winterblessed Warwick Skin Splash Art
Riot Games
Warwick was the chosen champion for the Prestige skin this time around. While Diana may have been the smarter choice, Warwick is popular in the current meta, making sense that Riot Games would try to capitalize on that popularity. As with any skin line, it's a business decision and Riot Games needs to make a profit on the work done.
Winterblessed Warwick Price
Winterblessed Warwick is expected to cost 1,350 RP once the skins are released. Such is the standard for most releases in League of Legends.
Winterblessed Warwick Release Date
Winterblessed Warwick is expected to be released in Patch 12.23. That patch is scheduled to be released on Dec. 7.
How to Get Winterblessed Warwick in League of Legends
The only sure way of getting Winterblessed Warwick is by spending RP in the store once the skin is live. Players can try their luck using keys, chests, and orbs, but the likelihood of earning the exact precise skin is low.
---
Prestige Winterblessed Warwick Skin
Winterblessed Diana Skin
Winterblessed Swain Skin
Winterblessed Shaco Skin
Winterblessed Zoe Skin

Winterblessed Zilean Skin