Wordle Creator Josh Wardle Discusses Decision to Sell Game to the New York Times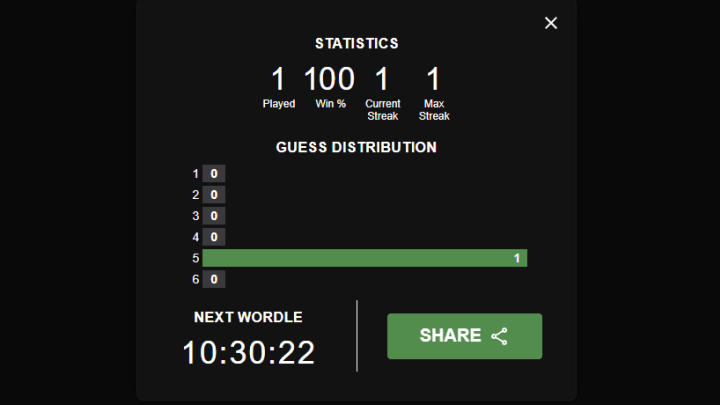 The creator of Wordle has opened up about why he decided to sell his game to the New York Times. / Josh Wardle, New York Times
The creator of Wordle has opened up about why he decided to sell his game to the New York Times.
Josh Wardle, the creator of the smash-hit word puzzle game, Wordle, opened up about his decision to sell the game to the New York Times (NYT) during the Game Developers Conference held earlier this year in San Francisco. To hear Wardle tell it, the decision to offload his creation was something of an off-ramp for him when it came to the stress of running the game. Where that stress came from, however, has nothing to do with the price tag.
Why Did the Wordle Creator Sell Wordle?
According to Wardle, the answer is that he simply didn't want to deal with dupes of the game appearing on various app stores.
"Something about that felt really deeply unpleasant for me," he said, "And so selling to the New York Times was a way for me to walk away from that. I didn't want to be paying a lawyer to issue cease and desists on the game that I'm not making money from."
He affirmed that his decision didn't have anything to do with any potential money he would have lost as it was never about the money for him. After all, Wordle was free to play, and any copycats on the market simply weren't taking from "money that [he] would have made, because [he] said [he doesn't] want to make money."
"It felt like it was all going to get really, really complicated in a way that just [made me] pretty stressed out, truthfully." He said, citing "an enormous amount of pressure" to act and a limited amount of time to do so due to the sheer number of people trying to copy the game.
This, however, didn't translate to a desire to make money or monetize his creation. Rather, it was a sense of feeling "miserable" at that time. While the appearance of duplicates wasn't a surprise—especially monetized duplicates—Wardle was entirely disinterested in the "business side of running a game."
The NYT paid about $1 million to acquire Wordle this past January.