Top Games
World of Warcraft: Dragonflight's Blessing of the Bronze Explained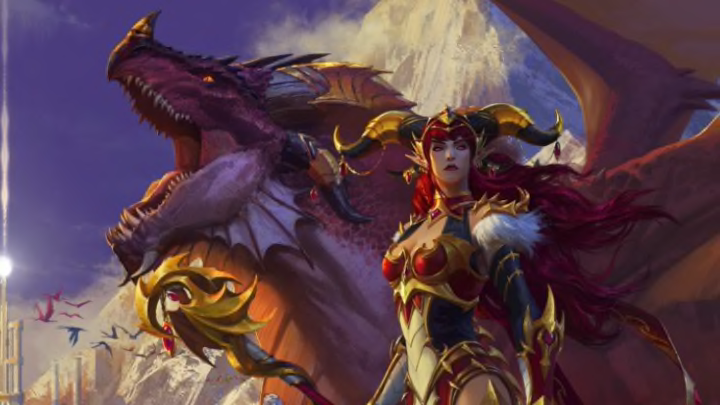 World of Warcraft players want to know about the Blessing of the Bronze Dragonflight effect in the latest expansion, Dragonflight. / Photo courtesy of Blizzard
World of Warcraft players want to know about the Blessing of the Bronze Dragonflight effect in the latest expansion, Dragonflight.
World of Warcraft's latest expansion, Dragonflight, is only the latest iteration of this long-standing MMO title. As such, players are bound to run into a few duplicate effects and mechanics over the years — so long as the lore remains sound. Effects bestowed by and adjacent to the world's draconic beings — members of the various Dragonflights — are no exception as there have been already been a few iterations of one "brand new" Raid Buff offered by the new Evoker class.
Here's what you need to know about the Blessing of the Bronze Dragonflight effect in World of Warcraft: Dragonflight.
Dragonflight Blessing of the Bronze Explained
Not to be confused with the two previous versions of this effect, WOW: Dragonflight's version of Blessing of the Bronze can only be applied by the expansion's new Evoker class. As with another classic version, it affects cooldowns and speed under the guise of the Bronze Dragonflight's domain: time.
Evokers who cast Blessing of the Bronze give themselves and everyone in the party a 15% cooldown reduction on their classes' major movement ability for the next hour. These are as follows:
Death Knight: Death's Advance
Demon Hunter: Fel Rush || Infernal Strike
Druid: Dash || Tiger Dash
Evoker: Hover
Hunter: Aspect of the Cheetah
Mage: Blink || Shimmer
Monk: Roll || Chi Torpedo
Paladin: Divine Steed
Priest: Leap of Faith
Rogue: Sprint
Shaman: Spiritwalker's Grace || Spirit Walk
Warlock: Demonic Circle - Teleport
Warrior: Heroic Leap
This buff can be extremely useful in settings where players need to dive out of the way of area of effect damage or to simply catch up with the rest of the party.