World's Edge Receives Second Apex Legends Season 6 Teaser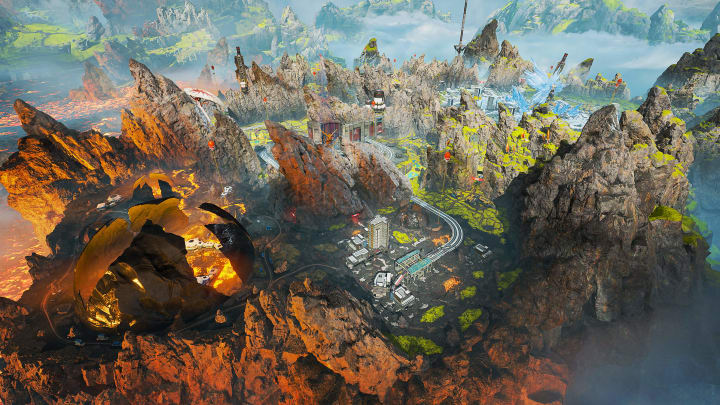 The second apparent teaser for Apex Legends Season 6 arrived in-game Thursday, adding a pair of mysterious objects to the World's Edge map.
The first new addition is a massive crane positioned at the Sorting Factory south of Fuel Depot and wet of Lava City. The crane is carrying a large piece of machinery that some believe to be a part of a rocket.
Given that the Apex Legends Season 5 Quest, Broken Ghost, indicates Loba plans to chase Revenant to the planet of Psmathe, it's possible this rocket could be the vehicle that takes her there. Some players believe that Season 6 will introduce Psmathe as a playable map.
It's also possible this crane and the so-called rocket tie into previously discovered Apex Legends teasers showing Hammond Robotics construction set to begin on World's Edge.
For now, the exact shape of whatever these teasers are pointing toward remains unknown. Apex Legends Season 6 is expected to begin Aug. 18, when the Season 5 battle pass expires.